This feature allows you to block unwanted numbers from calling.
From the Administrators tab, On the left, choose PBX Settings then Blocked Numbers.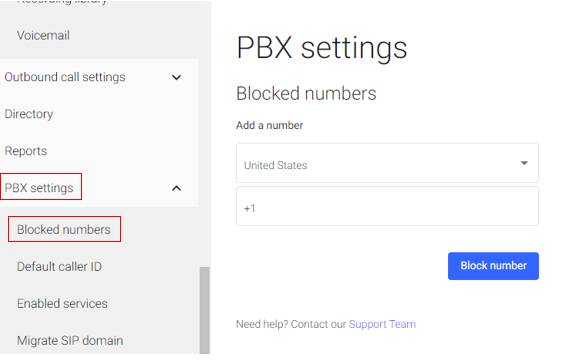 Enter the phone number to be blocked and click Block Number.  For International numbers, select the Country from the drop-down box, enter the remaining digits in the field to the right, then choose Block Number.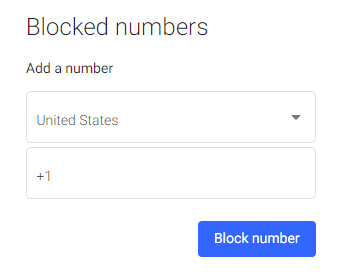 If you see an error box, you've either entered too many or too few digits; no alpha characters or symbols accepted:

You will see a list of Blocked Numbers with the blocked number listed. To delete the blocked number, simply click the

icon next to the number you want to delete.
REPORTS Tab
Choose REPORTS from the menu options on the left

Click on the User that you wish to view and select the "

" to expand the details.

Ensure that you've selected "View Call Detail Report" in the bottom right corner of the screen, then select the inbound or outbound number you wish to block and toggle the slider under "Block Number". The slider will turn blue. To unblock toggle the slider back off.