This device must be manually configured.  Do not add MAC Address to Resources.
Step 1: Gather information for each user
Each user has a set of credentials which will be needed to configure each device. For each device that you are configuring, obtain the following from the User tab in your OnSIP Admin Portal:
"SIP Address" (Address of Record)
"SIP Password"
"Auth Username"
"Username"
"Domain"
"Outbound Proxy"
You can find this information in the "User" tab, click on User's name the device will be configured to expand boxes, "Phone Configuration" box: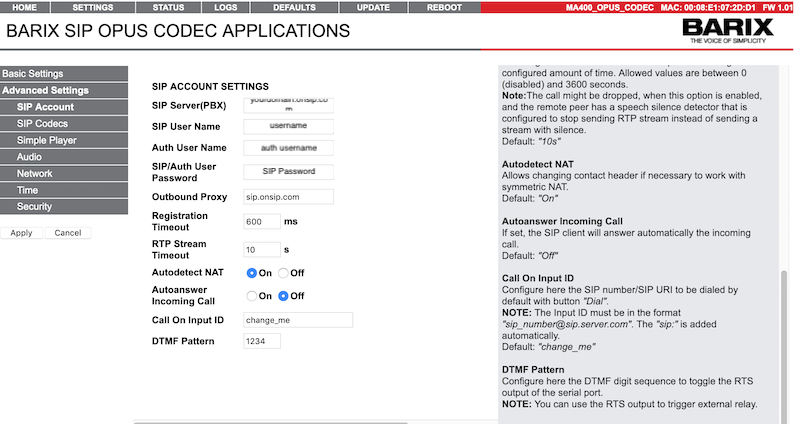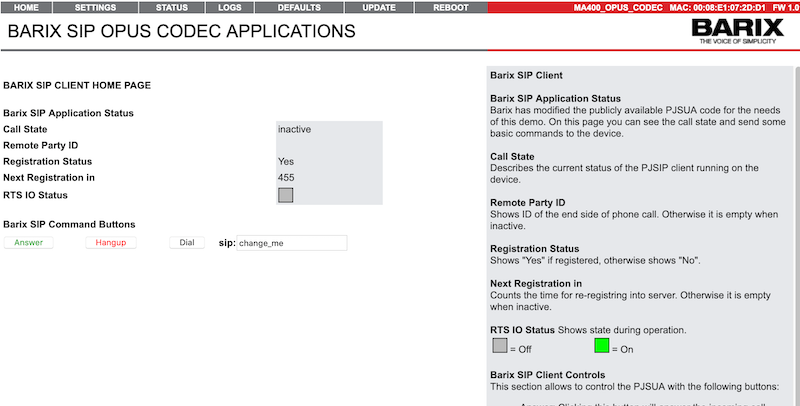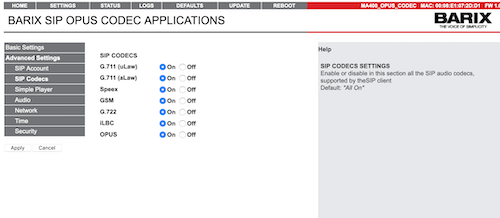 updated July 2019