Created April 19, 2017
While a typical call failover destination is a user's voice mailbox, OnSIP allows for calls to failover to an external phone number (e.g., a smartphone), if wanted.
Step 1: Add a new external phone number.
Log into the OnSIP Admin Portal and click on "Resources" on the sidebar menu. Select "Create New Resource," "External Phone Number," and "Create a new External Phone Number."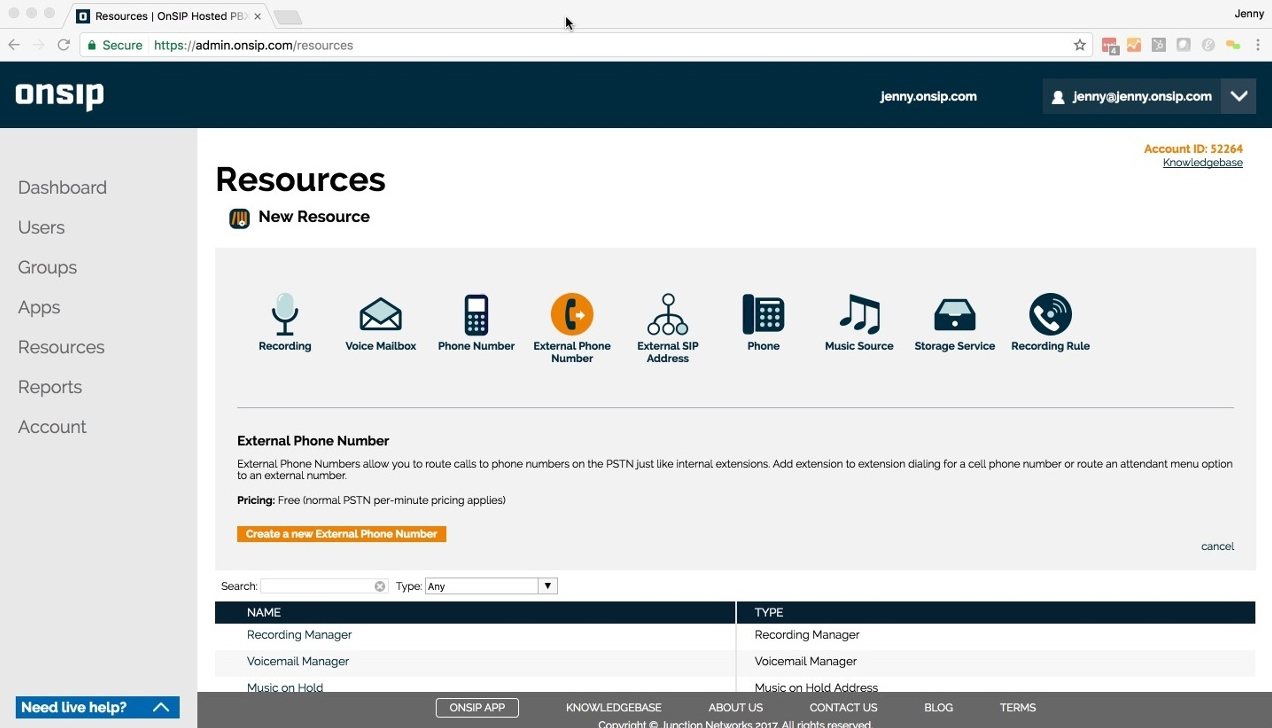 Step 2: Edit external phone number details.
After you click "Create a new External Phone Number", enter the details of that number, including:
Name: An easily identifiable name (e.g. Jenny - Mobile).
Telephone Number: Enter the number as a 11-digit phone number.
Bill Calls To: Select the user associated with this number.
Outbound Caller ID: Choose to use either the caller's identity information or enter a custom caller ID name and number to display.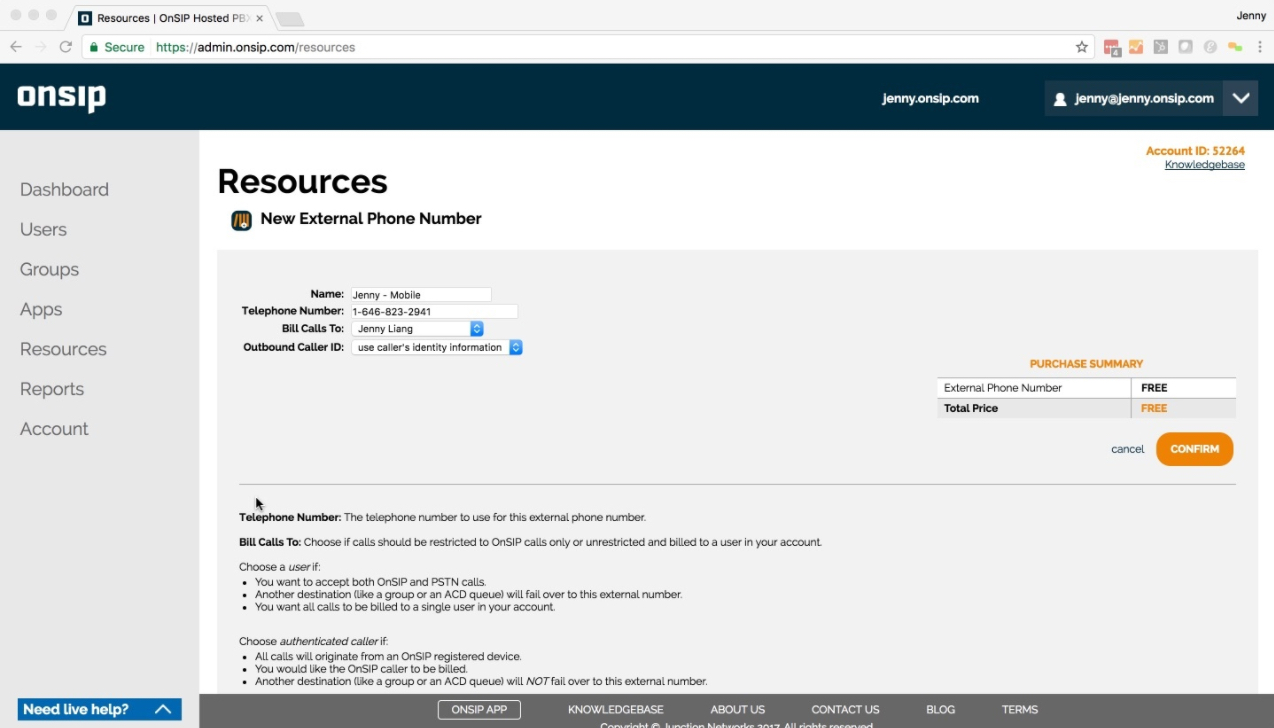 Once you are done, click "Confirm" to save the external phone number.
Once external phone numbers have been added, users can choose to update their personal call forwarding preferences in the OnSIP app. Instructions for how to edit these settings can be found in the OnSIP app Knowledgebase article, under the "Settings" section.
Please note that in order for an external phone number to appear in the OnSIP app for a particular user, the Admin must select that user in the "Bill Calls To" field.