To create an attendant menu first log in to the OnSIP Admin Portal.  Left side select "Apps", click "Create New App", click "Attendant Menu", then "Create a new Attendant Menu."

Click "Create a new Attendant Menu" to be taken to the attendant menu form.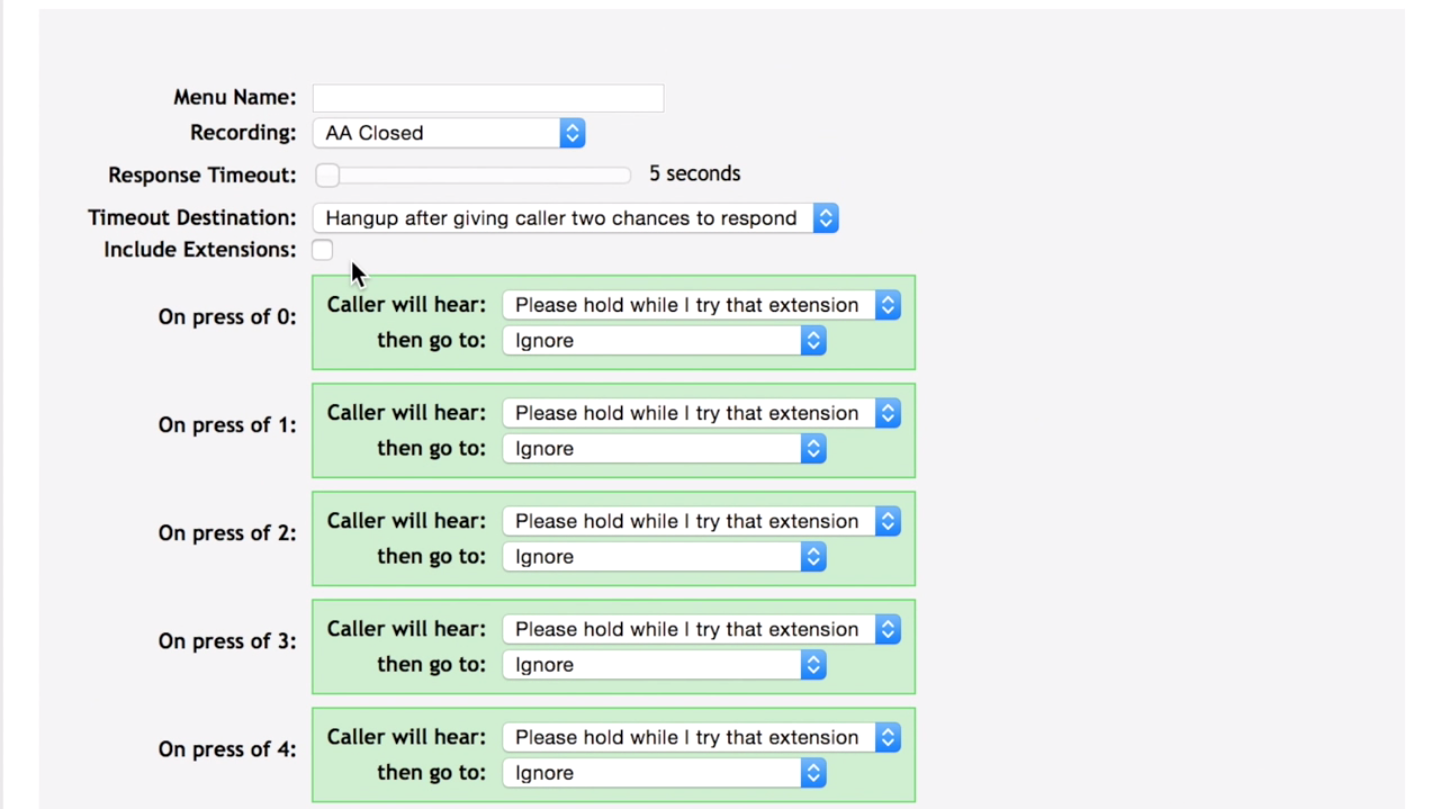 First, give your menu a name to distinguish it from any other attendant menus you may create. Next choose a recording to play when the caller dials your menu.
The response timeout is how long the attendant menu will wait for a response before going to the timeout destination.
If you would like extensions to be dialed directly from the attendant menu, check "Include Extensions."
Now modify the routing for any key presses and click "save." If everything went okay, you will be presented with a note saying you've created a new menu, and your menu will appear in the "Apps" tab.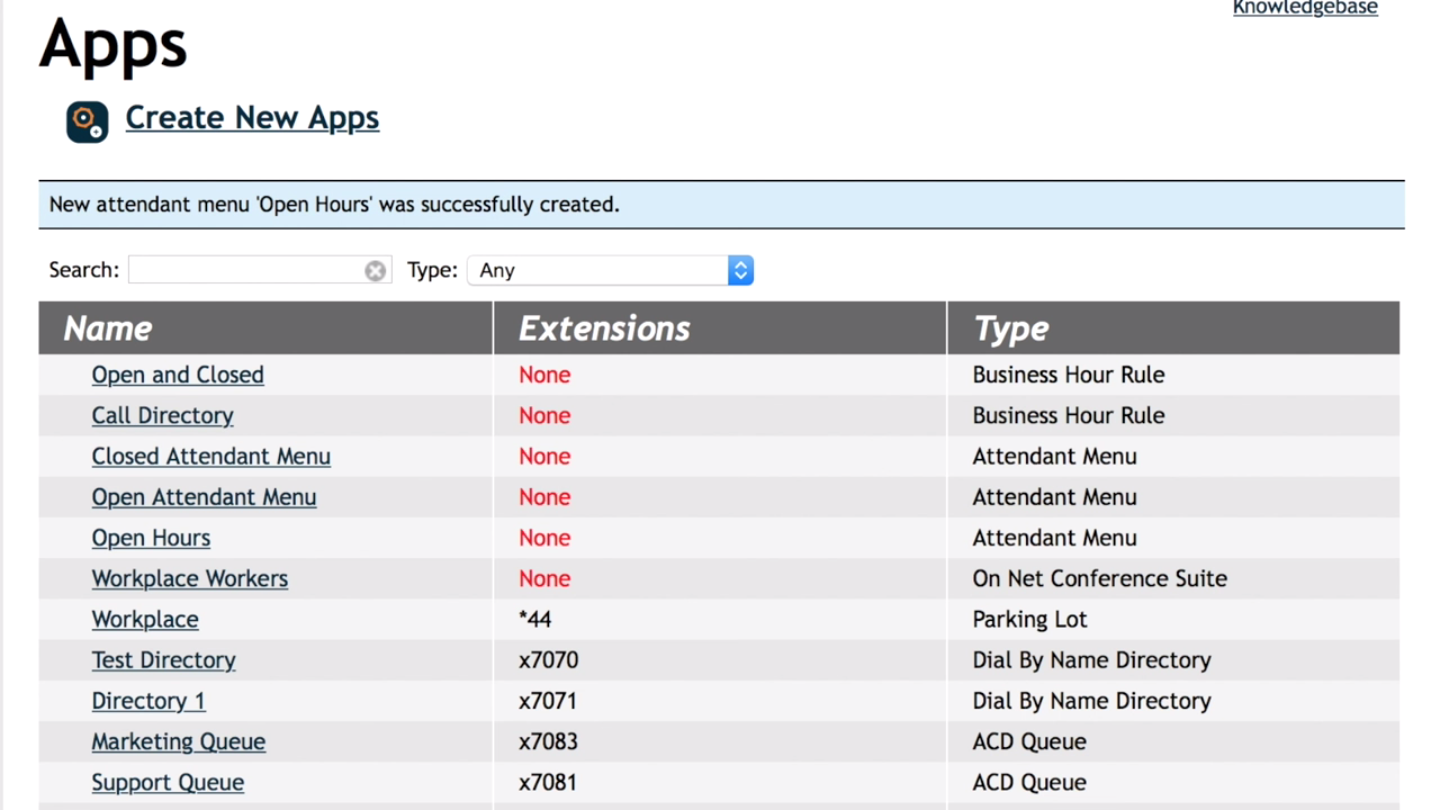 Finally, if you later want to modify your attendant menu, simply navigate to the "Apps" tab, and click on the name of the menu you'd like to modify. This will open up the menu details.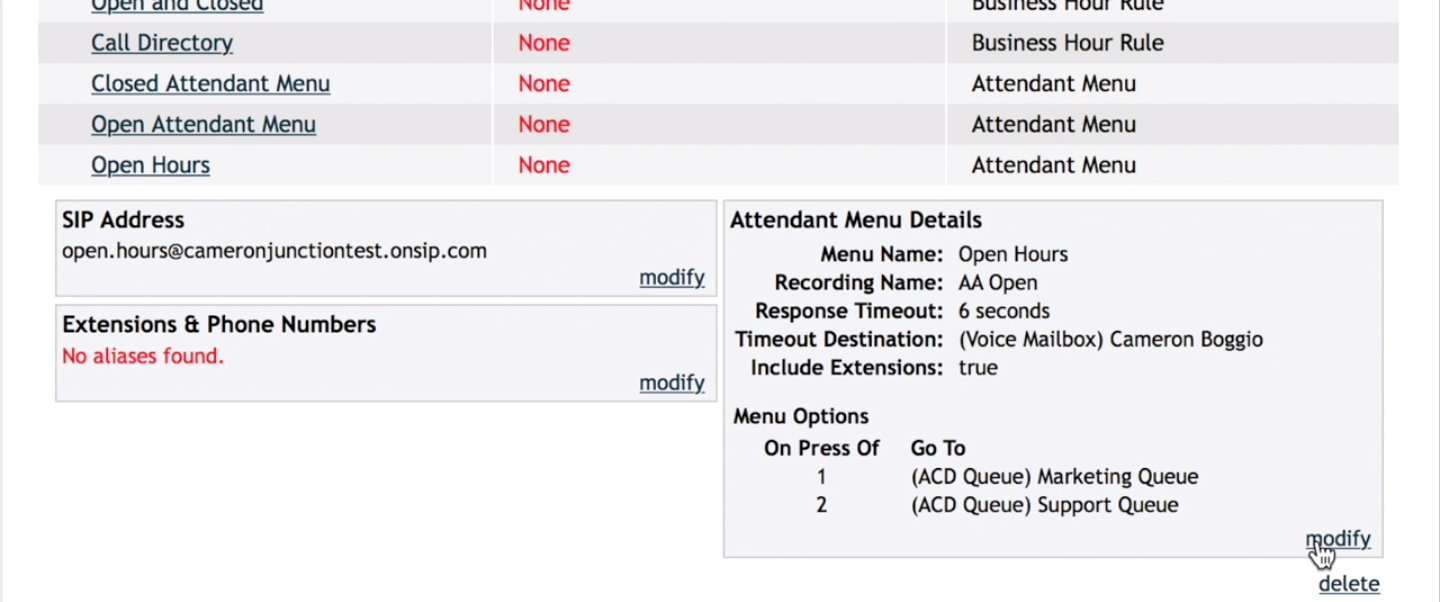 Click the "modify" link on any section you would like to change. If you wish to delete the menu altogether, click "delete". Please be careful when deleting menus as they cannot be recovered.
Updated May 2015