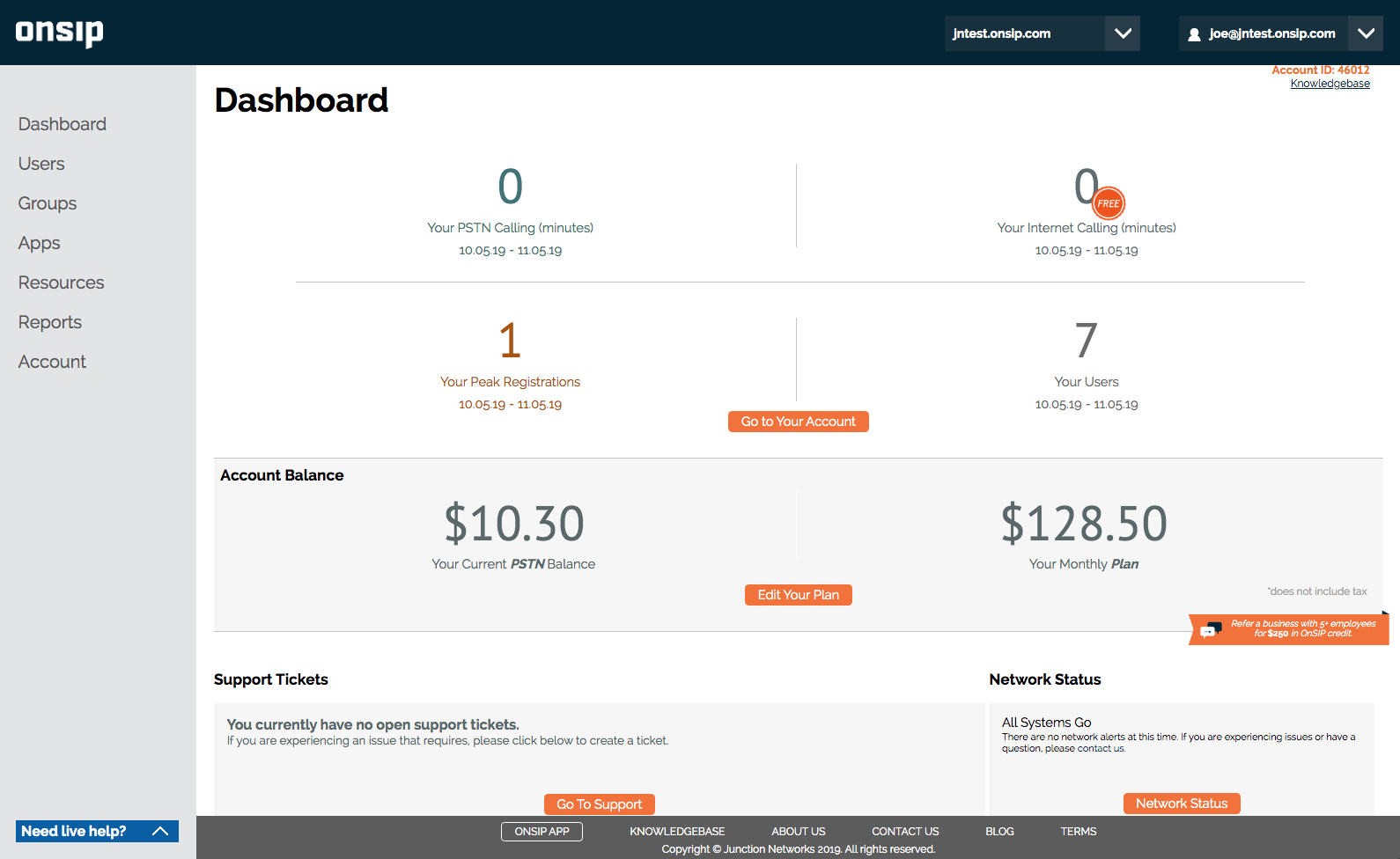 Usage Stats
The Admin Portal Dashboard allows a user to easily monitor the usage statistics that determine the account's monthly bill. This gives account admins more data in monitoring the factors that affect the billing process.
Dashboard Usage Stats for Your Current Billing Period
Your PSTN Calling - Total calling minutes over the Public Switched Telephone Network.
Your Internet Calling - Total calling minutes made over the Internet (free!) This includes on-network calling and any other SIP-to-SIP calling.
Your Peak Registrations - The peak simultaneously registered phones you have had during this billing period (free for cloud PBX customers)
Your Users - Number of users you have saved on your organization
Clicking on the "Go to Your Account" button instantly takes you to the "Account" page, where you can review your monthly plan, update your main contact information, add money to your PSTN balance, and more.
Note: The Usage part of the Dashboard is per PBX. If you have multiple PBXes in an account, you can switch between organization's stats by clicking on the top drop-down.
Account Balance
The dashboard presents a user with the current balances on his OnSIP account. This allows a user to get a quick overview of how much money is currently available on their account as well as what the upcoming month's bill will be.
Your Current PSTN Balance - Total balance you have available to spend on PSTN calling
Your Monthly Plan - The total amount of the upcoming month's billing plan (does NOT include any applicable taxes + fees)
Clicking on the "Edit Your Plan" button instantly takes you to your billing plan overview, where you can review plan details.
Note: The Account Balance part of the Dashboard is per account. If you have multiple PBXes under an account, your full account billing information (across PBXes) will be listed here.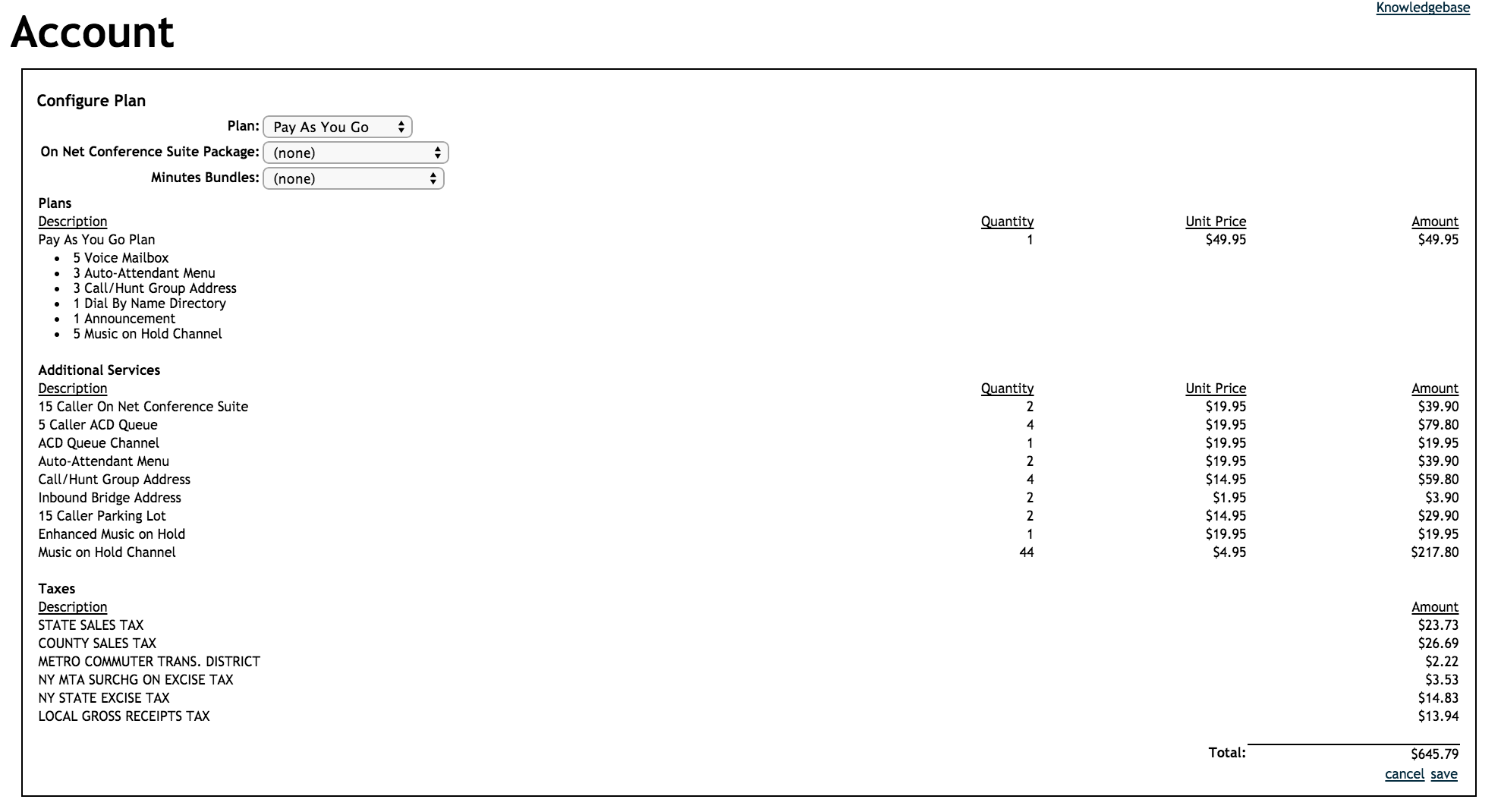 Support Tickets
The Dashboard contains a centralized list of a user's open support tickets. Users can submit a new ticket in the Admin Portal under the "Account" tab. By clicking "Go To Support", a user will be directed to our Customer Success Portal, where she can review existing tickets in further detail. This system is powered by Zendesk and currently requires a separate login from the Admin Portal.
View in-depth support summaries by clicking the "Go To Support" button.
Network Status
Get immediate updates on network-wide alerts. Clicking on the "Network Status" button will take a user to our Network Status webpage, where more information will be provided should there be a network alert occurring.
Updated October 2019
---
Learn more about OnSIP's built-in reporting tools