To setup your PBX for E911 service, you must first enable E911 service on your account.
In the Admin Portal, click on the "Account" tab.
In the "PBX Settings" box, click on "Enable E911 for this PBX."

Choose "Enable" in the lower right corner of the feature info box that appears after careful review of the information.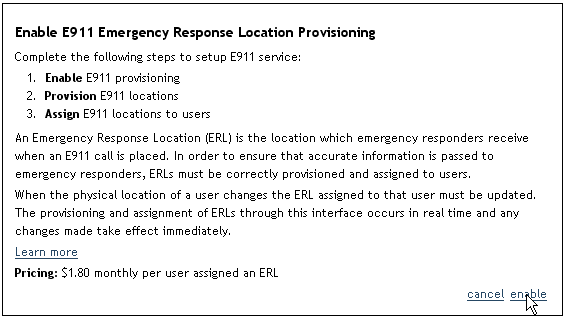 Your PBX is now enabled for E911 service.
Note: This feature is NOT available to OnSIP Hosted Trunking subscribers.
The next step is to add locations.
Updated October 2019