Assigning Locations from the Admin Portal
Once you have at least one location setup for you PBX, you can then enable individual users for E911 access and assign them to a location.
For this step, choose "Users" from the "Menu Bar".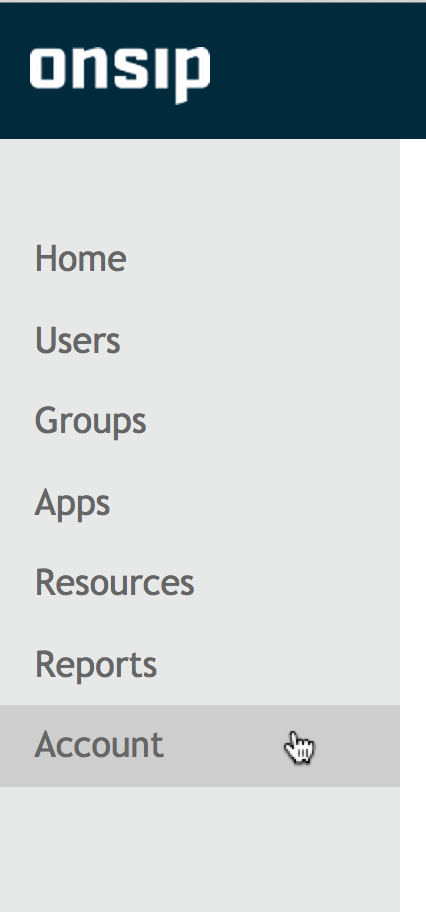 And choose the user (click to expand boxes) to edit the E911 location for or add a E911 location to: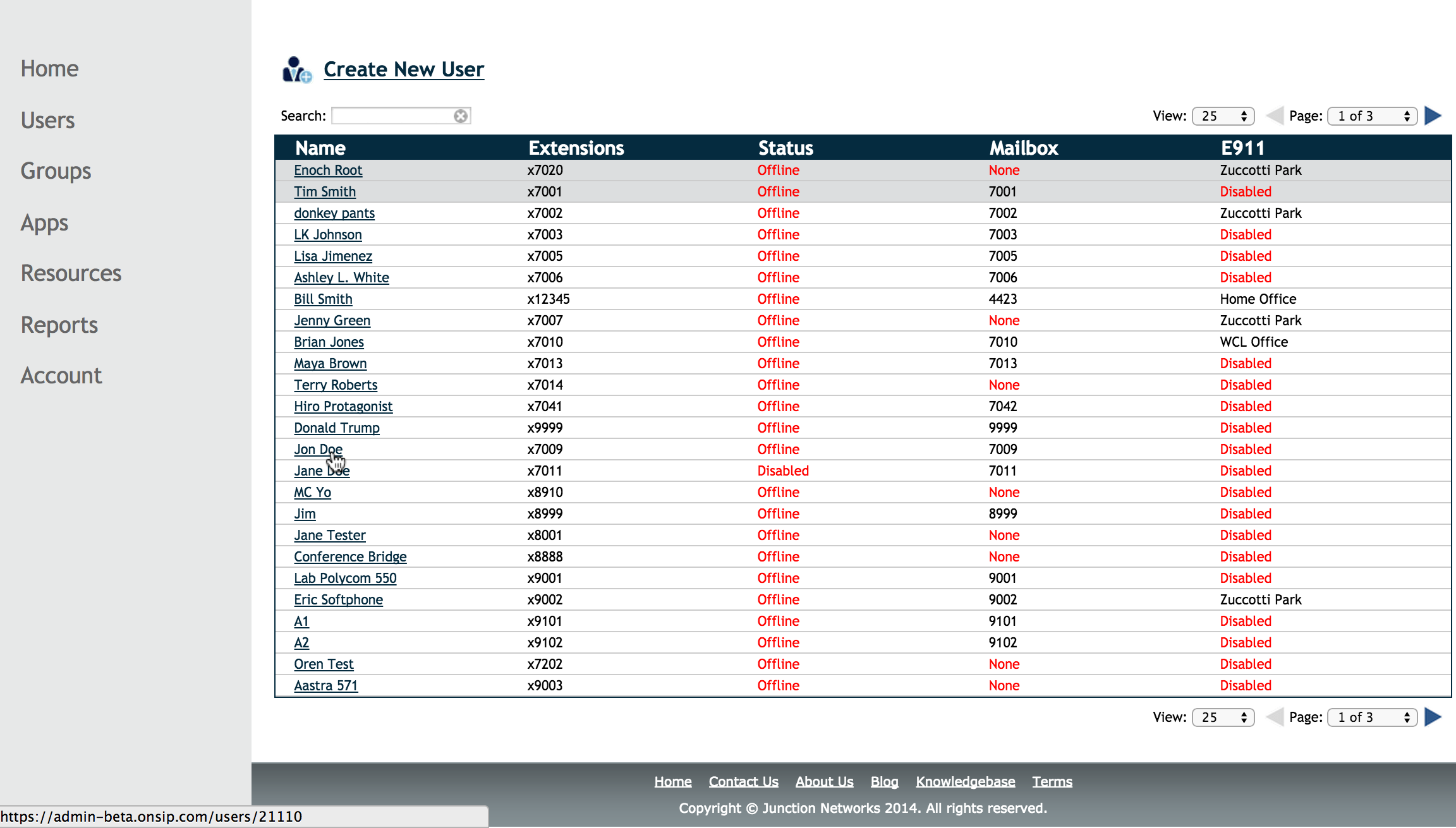 Until you set a location for a user, you will see the following error message under the "E911 Emergency Response Location" section for that user:

Click "Modify" to assign a location to this user and choose one of the existing "Shared Locations" or "Add a Private Location". Private locations can only be viewed by the administrator and that user.
Note: Private locations allow you to enter in residential locations for work-at-home users without everyone being able to see home addresses all of the other employees in the company. The input fields for a Private Location are exactly the same as those for Shared Locations.
Click "save" to save the location for that user. Once saved, that user now has an Emergency Response Location for their phone. If the user dials extension 911 from their phone, that address will be forwarded to the 911 operator.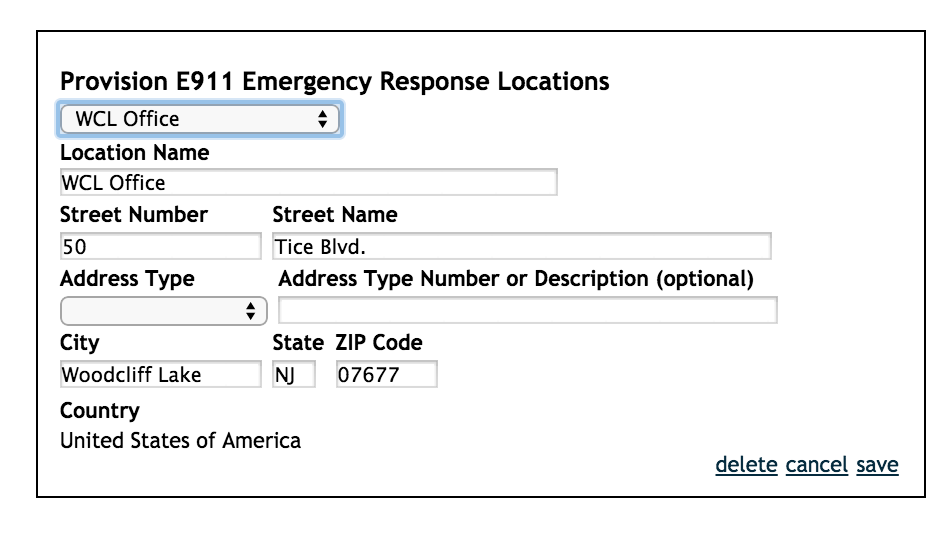 Note: If a user does not have a e911 location assigned to them, even though the PBX is enabled for e911, they will not be able to make a e911 calls. Calls to ext. 911 will result in a recorded message stating that they must assign a location to that user.