To view, edit, or remove an existing E911 location:
From your "Account" tab, choose "Provision E911 Emergency Response Locations" (found in the "PBX Settings" box).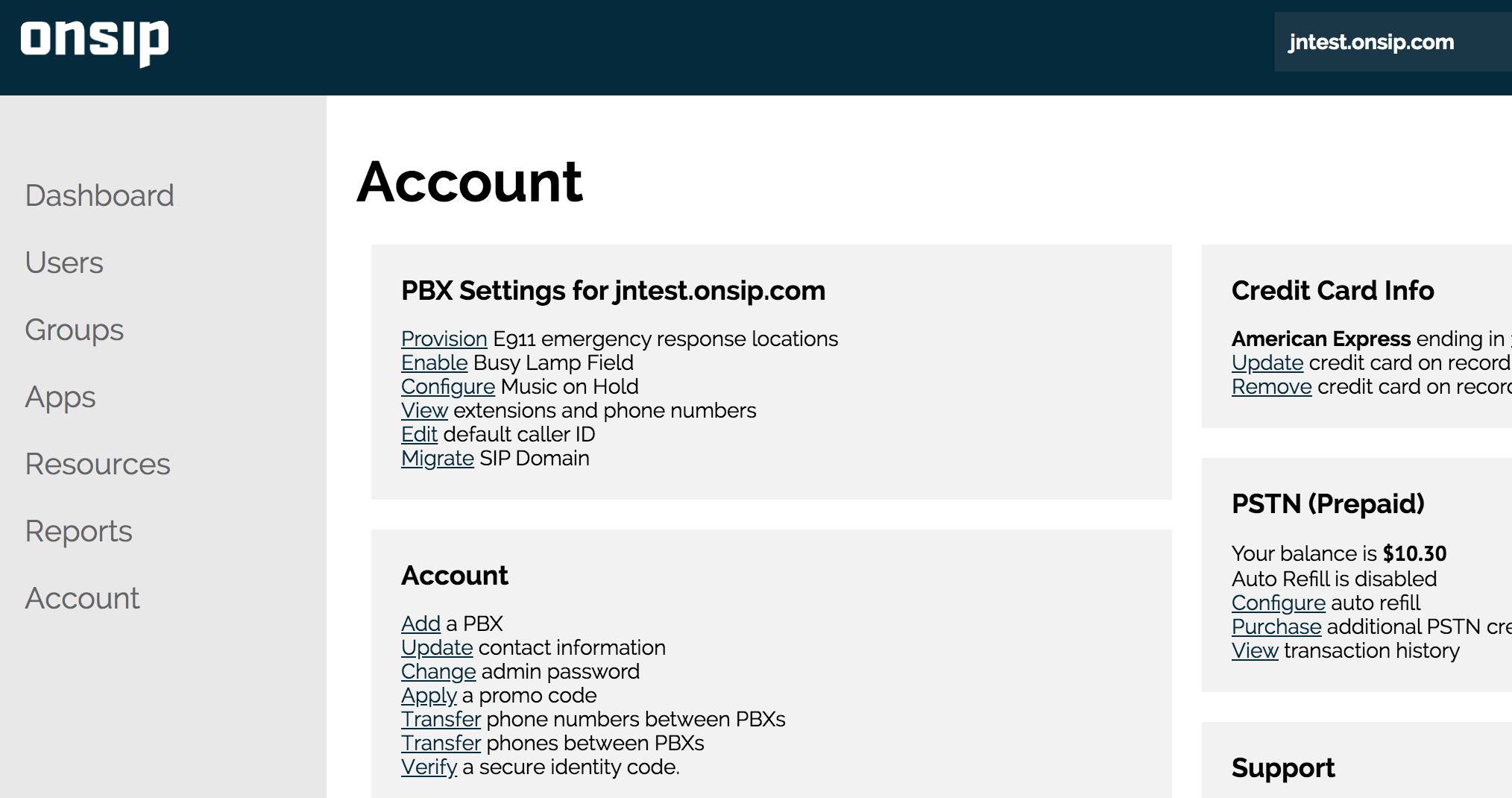 From the dropdown menu, click on the location that you wish to edit.


Once the location is loaded, make any edits to the address as needed and choose "save" to save those changes. You can also click on "cancel" to back out, or "delete" to delete this location from your account.

Updated October 2019