With OnSIP, you have the ability to choose between the Pay As You Go/Basic plan and the Per Seat Unlimited plan. If you decide that you want a different plan for your account, you can change it at any time.
Step 1: In the OnSIP Admin Portal, click on the "Account" tab and then click on the "Configure plan" link, located in the "Plans" box.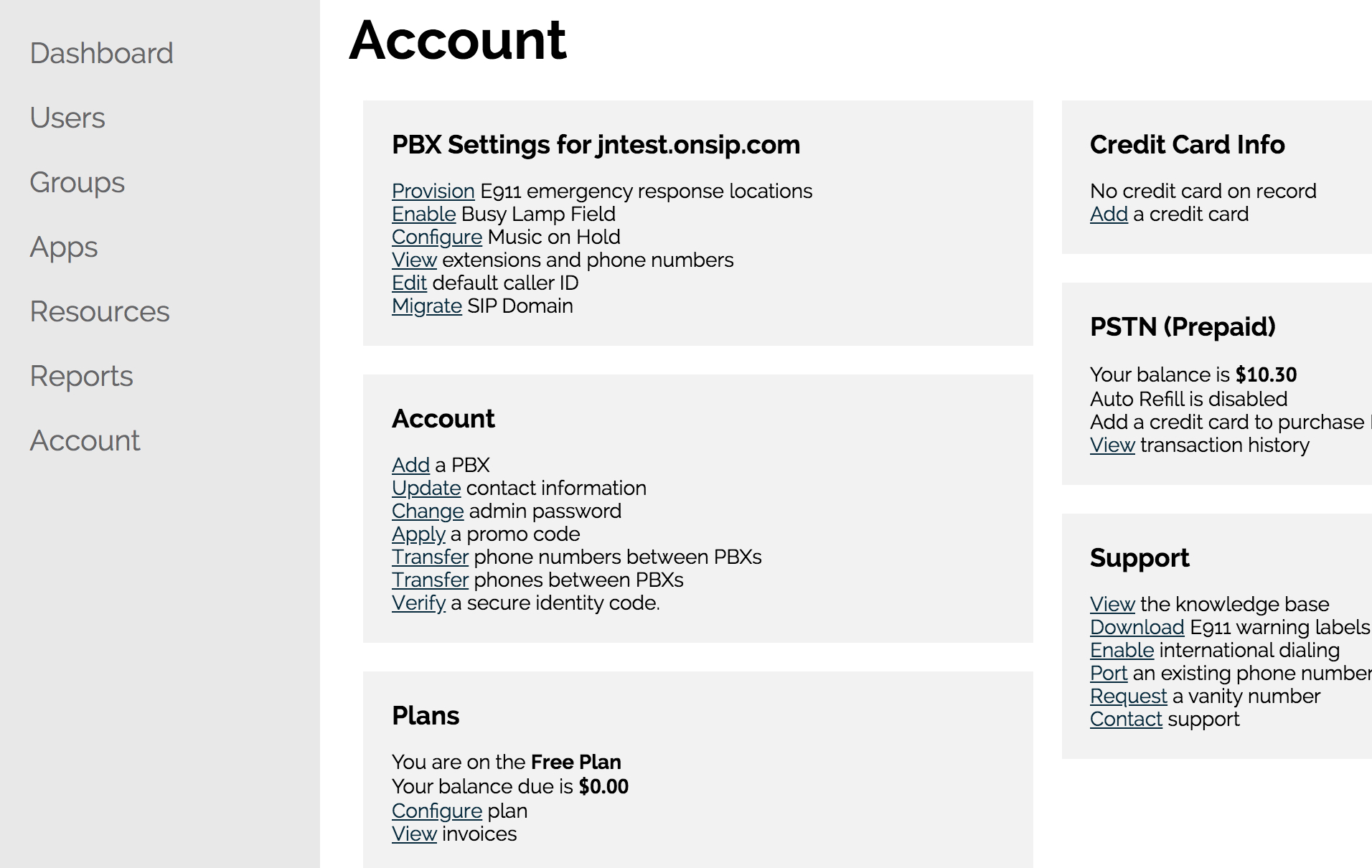 Step 2: A Configure Plan section will appear. From the 'Plan' dropdown, choose either the 'Per Seat Unlimited' plan or the 'Pay As You Go' plan. The resulting invoice that appears will show you what your monthly bill could be if you switch your account over to this plan. If you don't want to change plans, and just stick with your current plan, simply click on the "Cancel" link in the bottom right corner.
Step 3: If you want to switch to the new plan, click on the "Save" link at the bottom right corner of the section to save your changes. You will see the Plan name change in the "Plans" box.
Please keep in mind that when you select a plan to subscribe to, your credit card will not be immediately charged for the amount shown. OnSIP is a monthly subscription service, and your credit card will be charged on the monthly anniversary of the date that you signed up. Changing your plan in the middle of your service month will only change the amount that will be charged at the next billing cycle for your account.