To configure a Comrex STAC-VIP system to use OnSIP, follow the steps below.
First, go to "Line Configuration" in the configuration interface.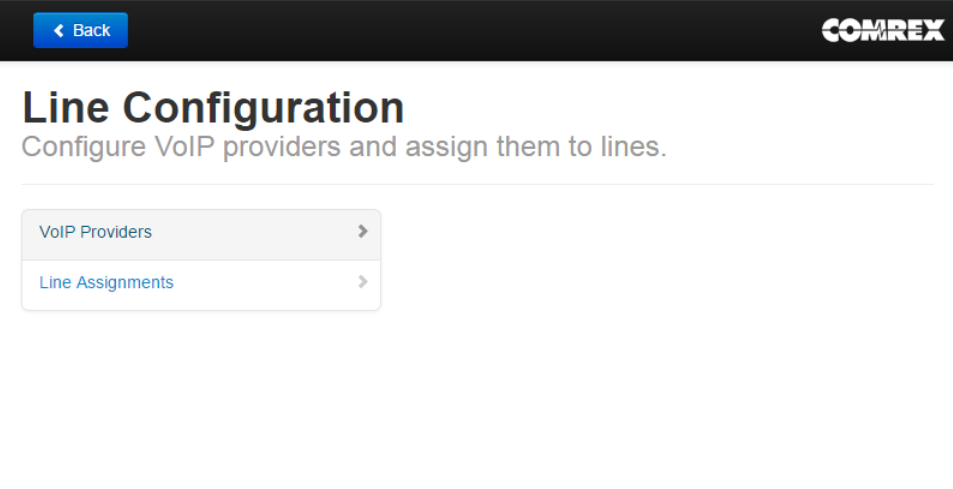 Then click on "Add Provider".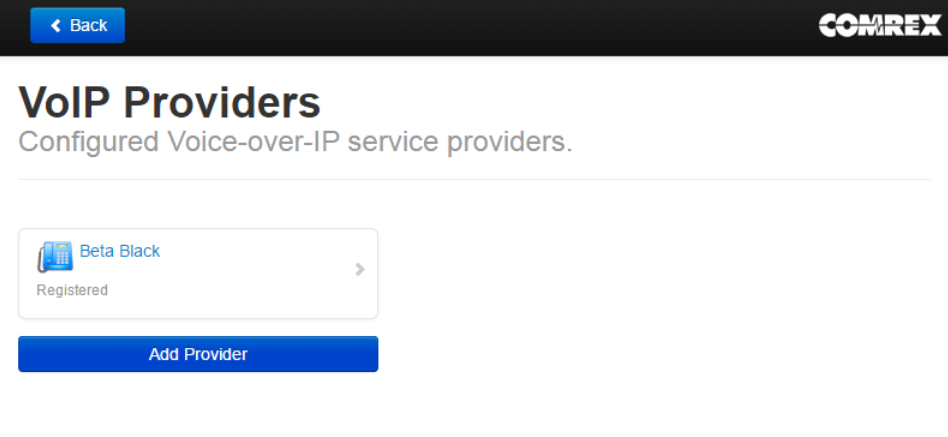 Under "SIP Provider," choose "OnSIP".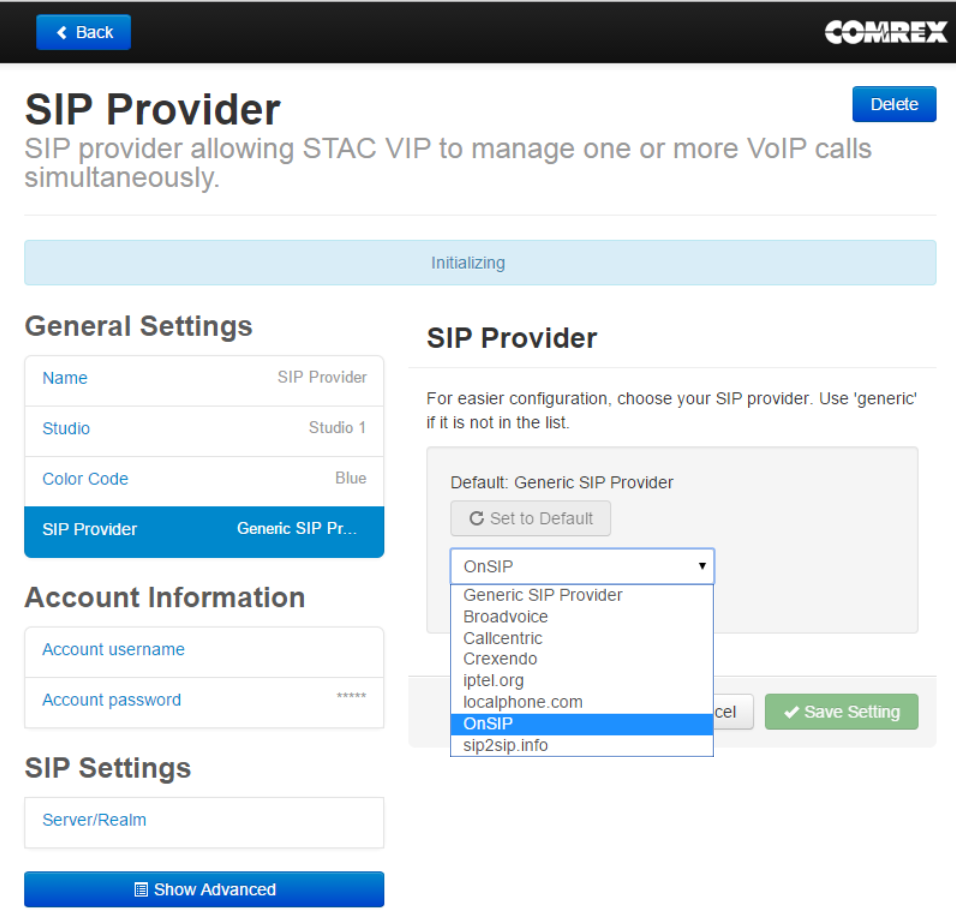 In "Account Information", enter the OnSIP username in the "User Name" field. Also enter the OnSIP proxy in the "Proxy/Domain" field.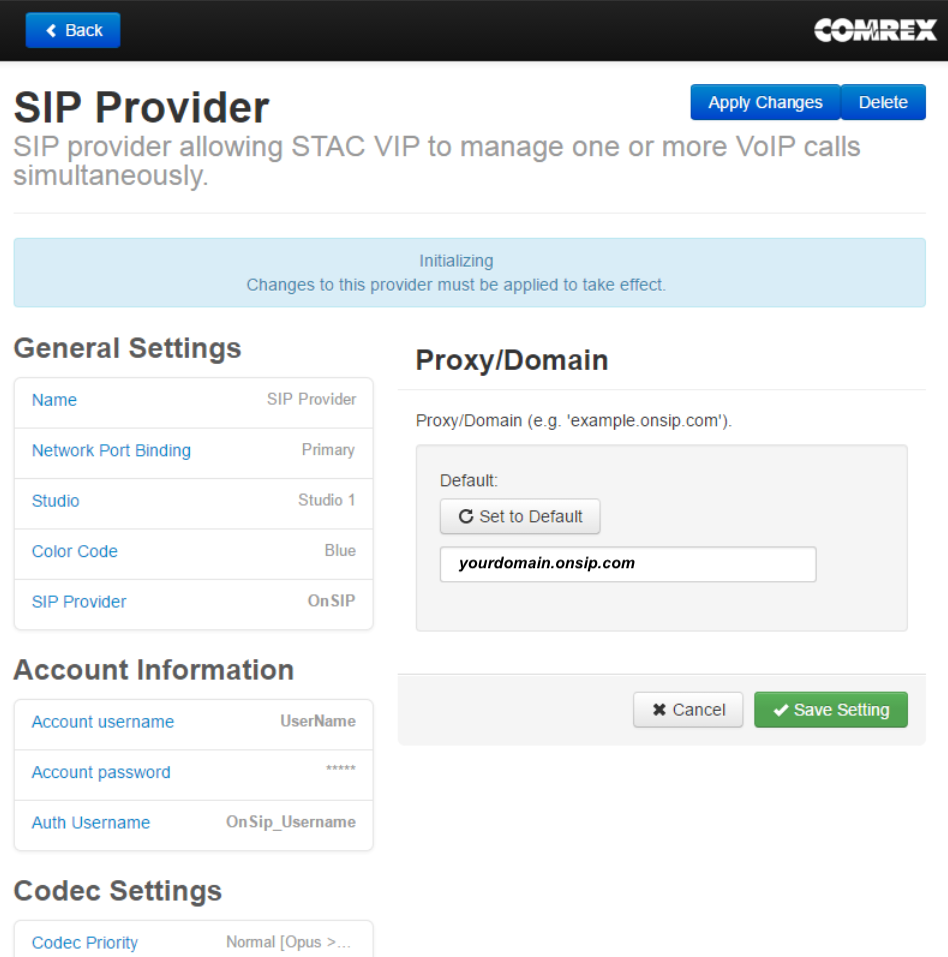 The authentication username is the OnSIP auth user.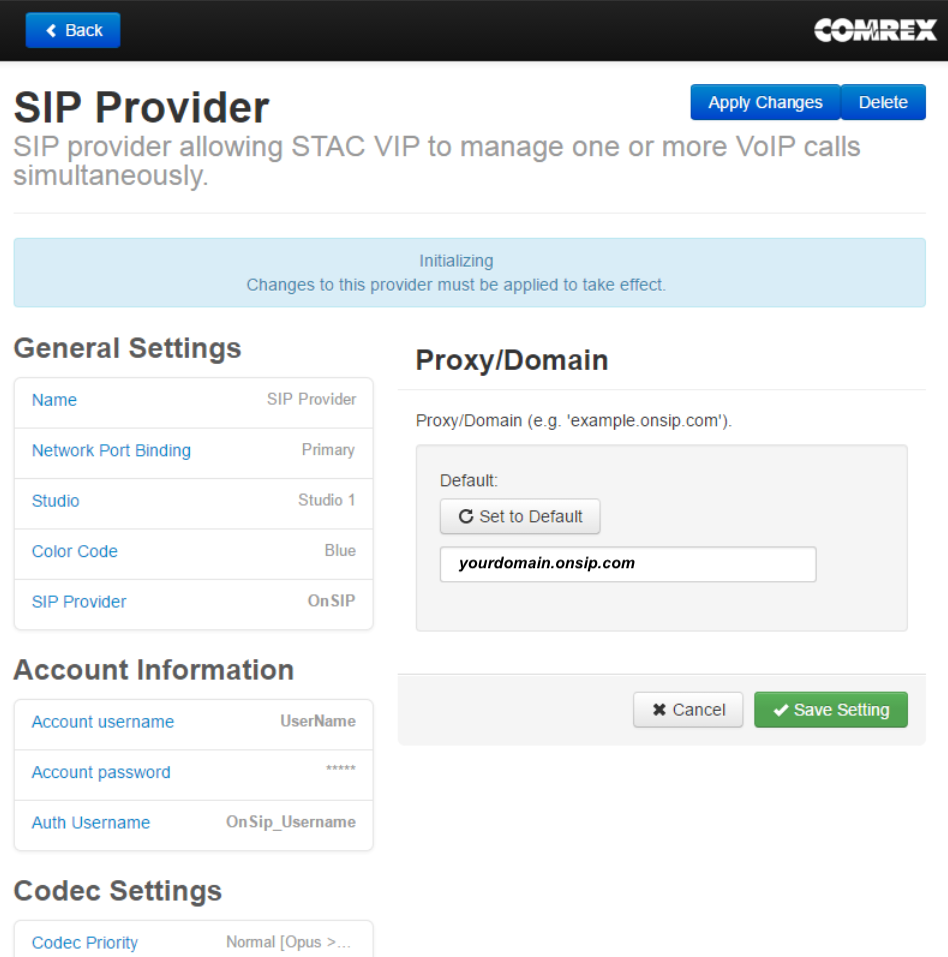 Enter the OnSIP SIP Password in the "Account Password" field.
Save the settings and check in admin.onsip.com under the user (after refreshing the page) to see if there is a registration.
Calling Comrex STAC-VIP from the OnSIP App issue
Comrex Doc on using STAC-VIP with WebRTC

NOTE: The Comrex device does not respond when using the OnSIP App. See link below from Comrex regarding the known issue from 2016:
http://www.comrex.com/news/toms-tech-blog-onsipcomrex-webrtc-issues-codec-answer-guy/
---
See our top business VoIP phone recommendations for 2017