Updated January 2017
Should you need to switch the billing plan that your OnSIP account is on, you can do so at any time in the OnSIP Admin Portal.
Step 1: Log into the Admin Portal.
Step 2: Navigate to the "Account" tab on the left-hand side and click on the "Configure Plan" link located under the "Plans" box.
Step 3: At the top of the page, a "Configure Plan" box will appear. Select a new billing plan for your account from the dropdown menu next to "Plan."
Please note that selecting a plan will show you what your monthly billing will be under that plan, as well as how many of each feature come included with the plan. Your account has not switched over to that plan if you just select it in the dropdown menu. Use this ability as a convenient way to compare each of the plans that OnSIP has to offer.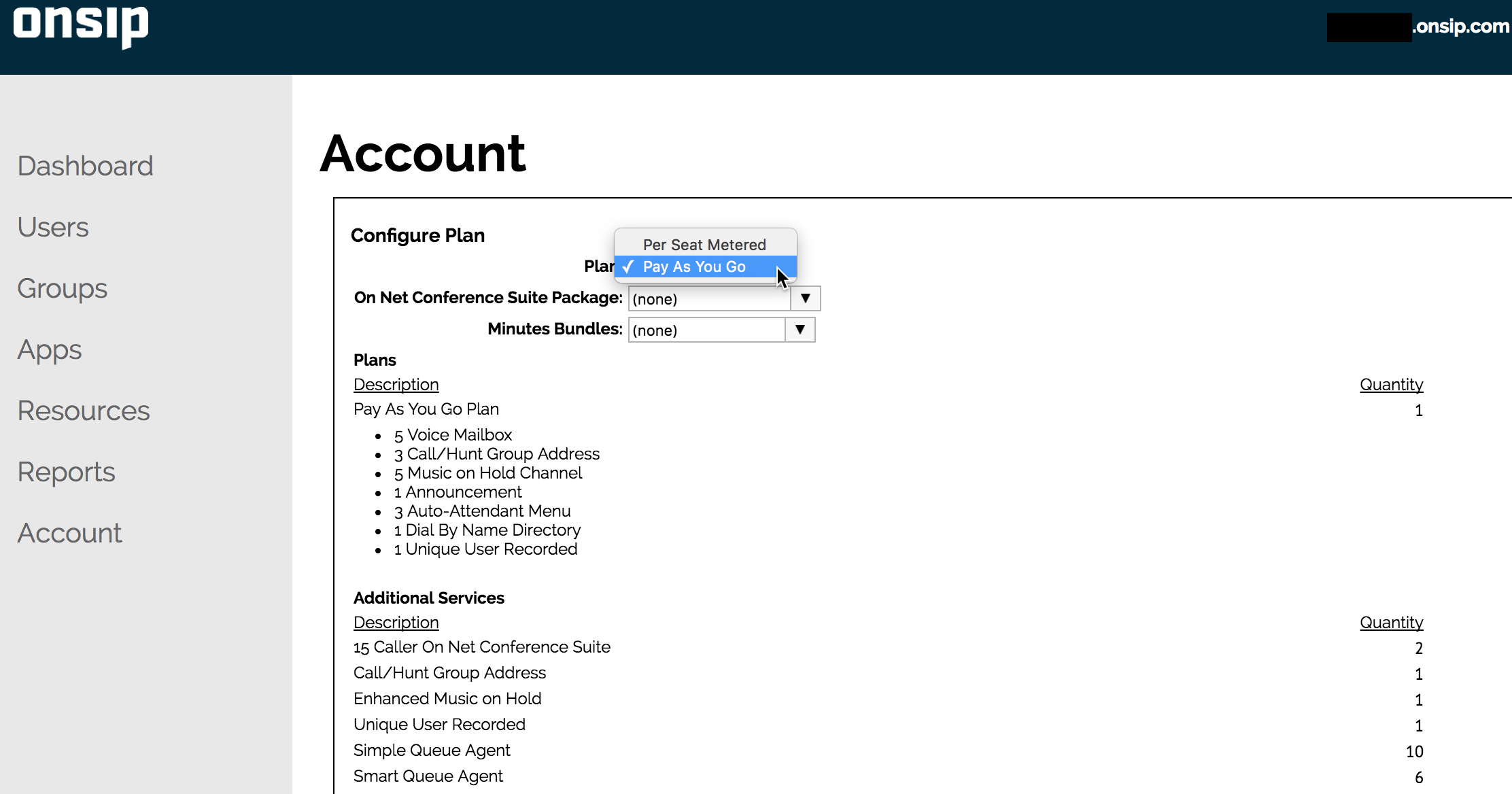 Step 4: Select the billing plan from the dropdown menu that best fits your needs. Then, click "Save" at the bottom right corner of the box. That will save your selected plan to your account, and you will be charged the amount for the new plan on your next billing date.
Your account's current plan will be listed in the "Plans" box, where it displays "You are on the [INSERT PLAN NAME HERE] Plan."