Call blocking is a new feature and can be found under RESOURCES and REPORTS in the OnSIP Admin portal.
RESOURCES Tab
1.) From the Admin Portal choose RESOURCES from the menu options on the left.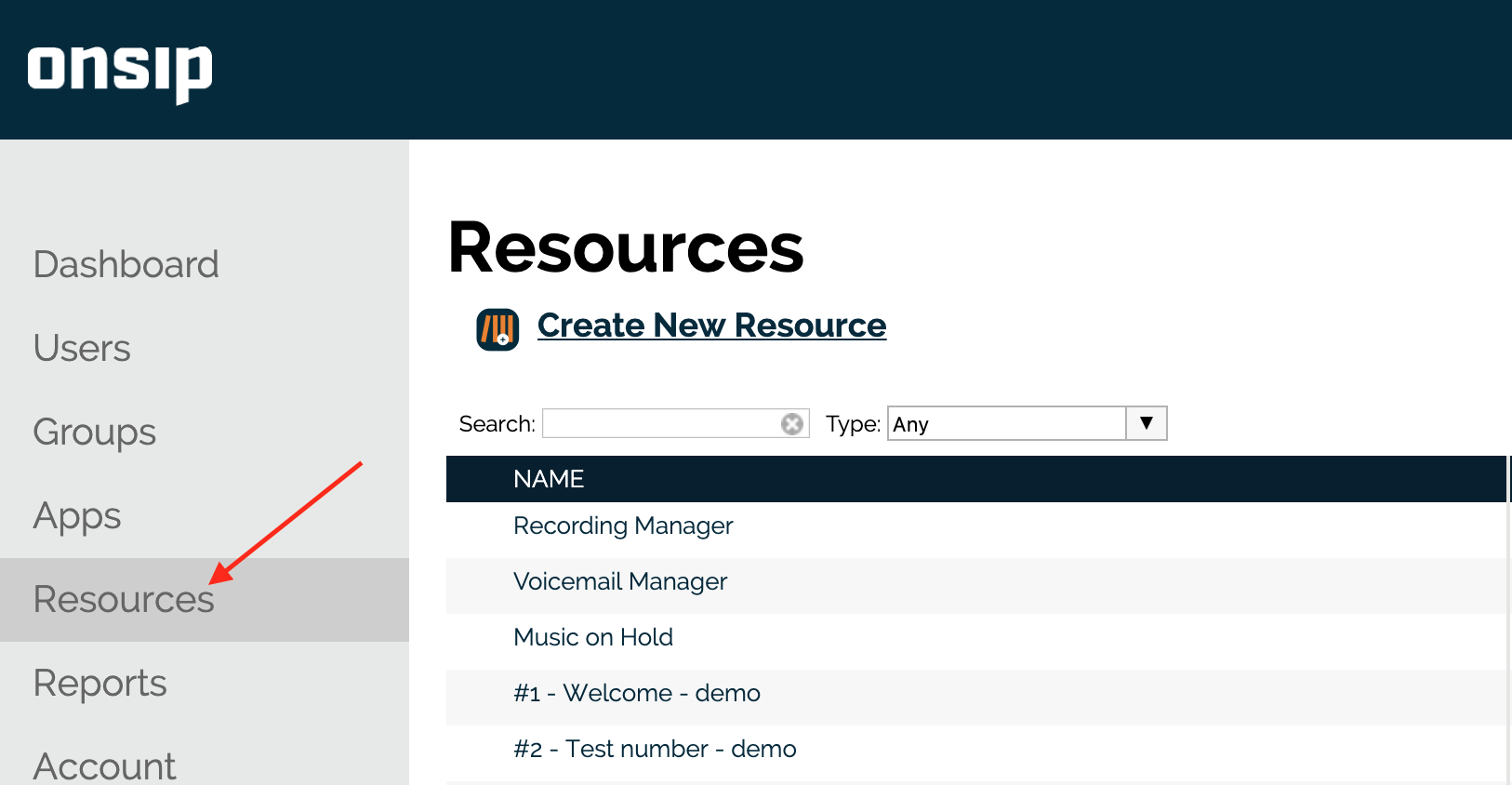 2.) Click on Create New Resource

3.) Choose Call Blocking and click Create a new Blocked Number


4.) Enter the phone number to be blocked and click CONFIRM. For International numbers, select the Country from the drop-down box, enter the remaining digits in the field to the right, then CONFIRM.

If you see a pink/salmon-color error box, you've either entered too many or too few digits; no alpha characters or symbols accepted: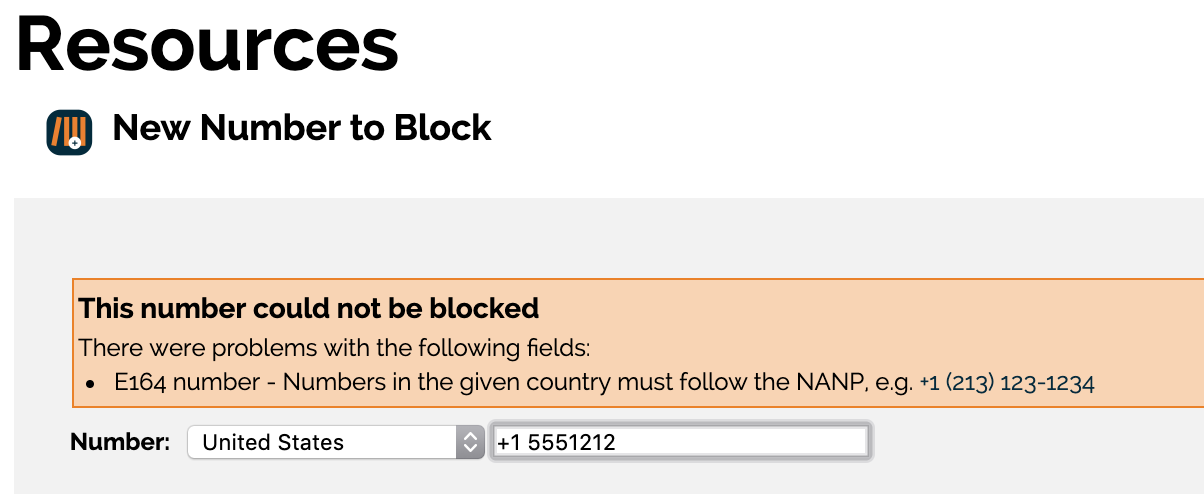 You will now see a new resource called Blocked Number with the blocked number listed. To edit the blocked number, simply click on the number, delete it, and re-add.

REPORTS Tab
1. From the Admin Portal choose REPORTS from the menu options on the left
2. Click on the User that is listed as the "bill to" User for your inbound calls - if you're not sure, in Resources you can click on your phone number to expand boxes and see the "Bill To" User listed on the right.

3. Ensure that you've selected "show CDRs" in the bottom right corner of the User's minutes subtotal box (if that link is visible). Outbound Minutes > option to click BLOCK is visible. If you accidentally click BLOCK for the wrong number, simply click the word BLOCK again to unblock the number.

Our Blog on Call Block
Updated October 2019