June 2017
Note: This feature is currently only available using Firefox as your browser.
Once logged into app.onsip.com (in Firefox), start a voice call.
Once the call is active, click on the icon of head with a "+" sign next to it.
Enter the phone number, extension, or SIP address of the third user you wish to add to the conference in the text box that appears below.
Click "Add to Call" or hit enter.

You are now on a 3-way call in Firefox: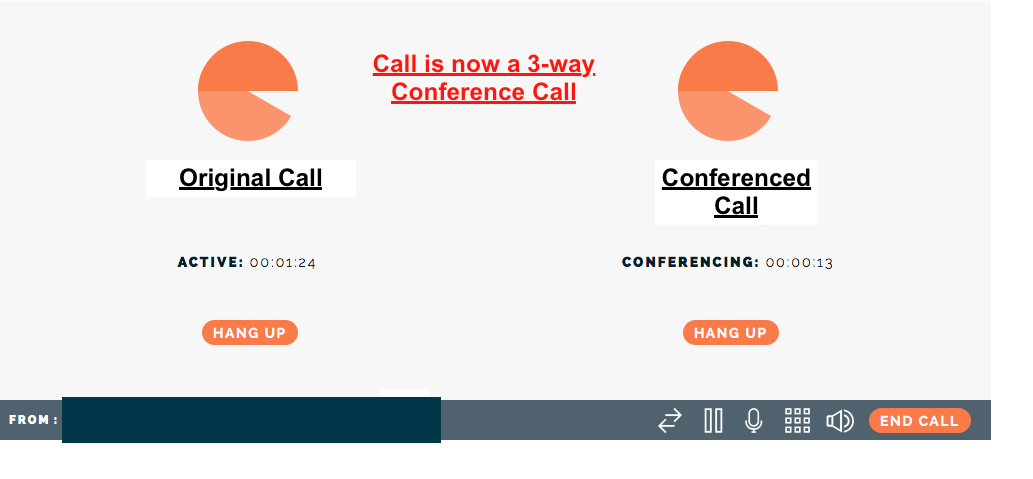 If you wish to end a call with any of the two participants, you can click "Hang Up" under their name. If you wish to end the call for all parties, click "End Call" in the bottom right corner.