Jitsi version 2.10.5550 for MAC.
Click HERE for phone review
Step 1: Gather information.
Each user has a set of credentials which will be needed to configure each phone. For each phone that you are configuring, obtain the following:
SIP Password
Auth Username
Username
Domain
Outbound Proxy
You can find this information in the user detail pages under the Users tab in the Phone Configuration section.

These images are based on using a MAC.
Step 2: Create New Account in Jitsi
A. Open Jitsi and go to File ->Add New Account ->select Onsip.  A wizard will open, as below: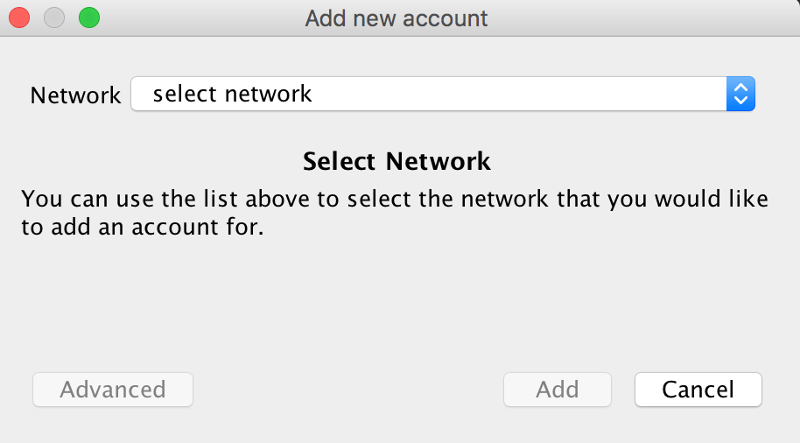 B. Next enter SIP Address and SIP Password.  In the Network drop down, choose SIP Network, then supply your SIP Address and SIP Password (see STEP 1 for those credentials):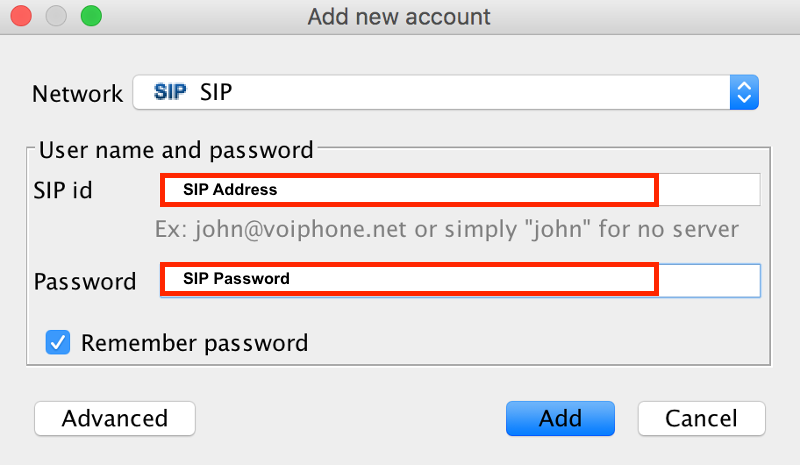 C. Click on Advanced Options
Click on Advanced
Registrar: Domain
Port: 5060
Authorization Name: Auth Username
Uncheck "Configure proxy automatically"
Proxy: sip.onsip.com
Preferred Transport: UDP
Keep alive method: Register
Keep alive interval: 800
DTMF method: RTP (RFC2833/RFC4733)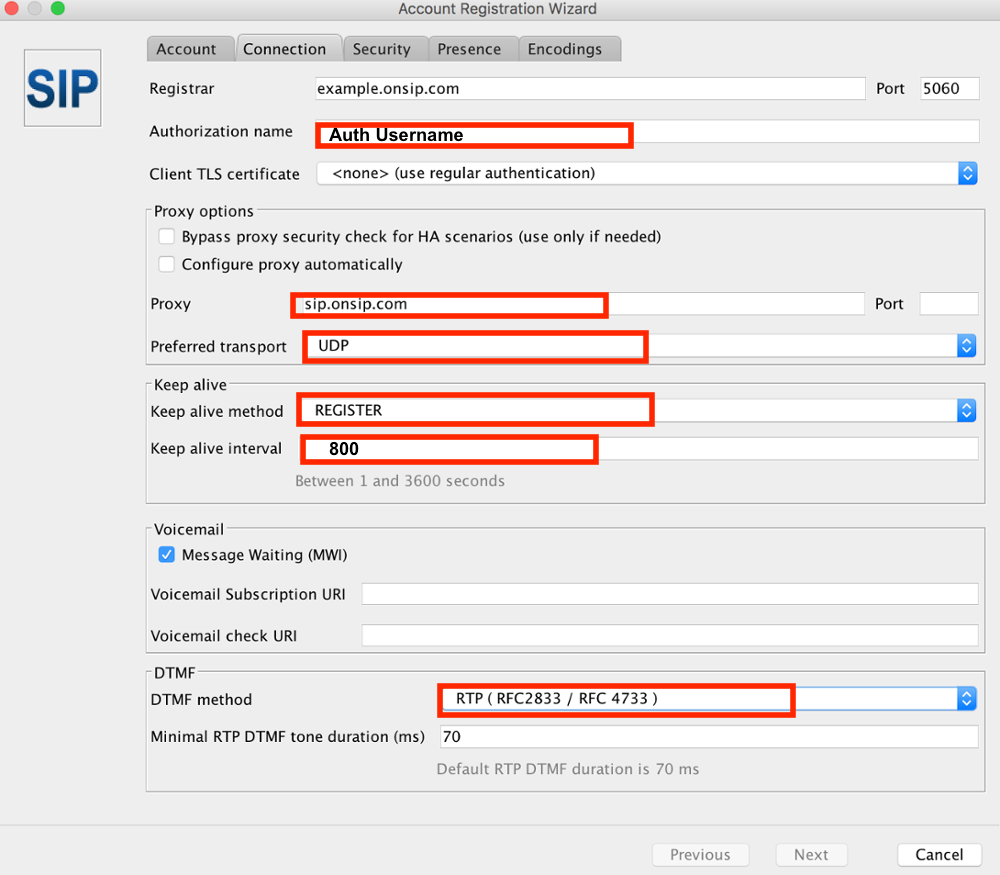 D. Change Codec
Select Encoding tab
Select "Override global encoding settings"
Select the following Codecs.  If you do not select codes the INVITE packets 

PCMU/8000
PCMA/8000
G722/16000
telephone-event/8000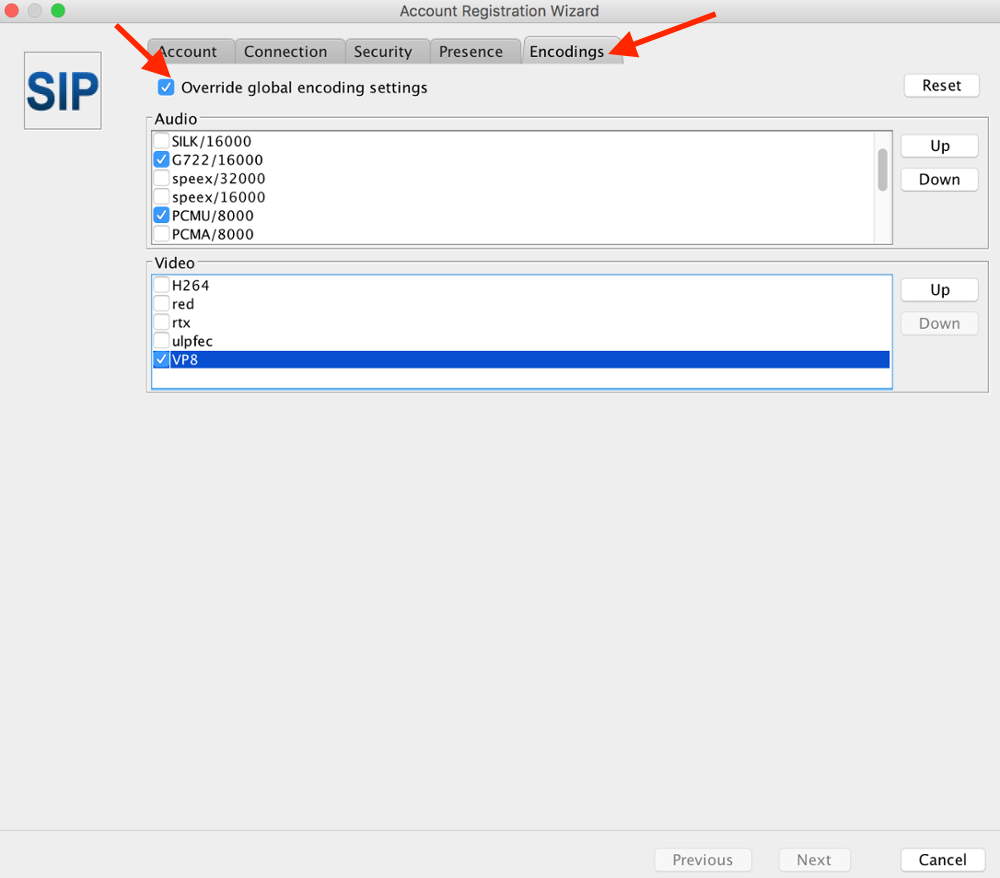 Step 3: Registered
Click "NEXT" and you will then see a summary of options.  Click "Sign In".  Jitsi Desktop for MAC is now ready to User.  Your User in OnSIP  Admin Portal will show a green 'online' status when registered.