OnSIP only has experience in configuring the Konftel 300W. We have not actually used them in-house. If you need information on the functionality of these phones, please reach out to the phone manufacturer and/or their User Guide.
This device must be manually configured. Do not add MAC Address to Resources.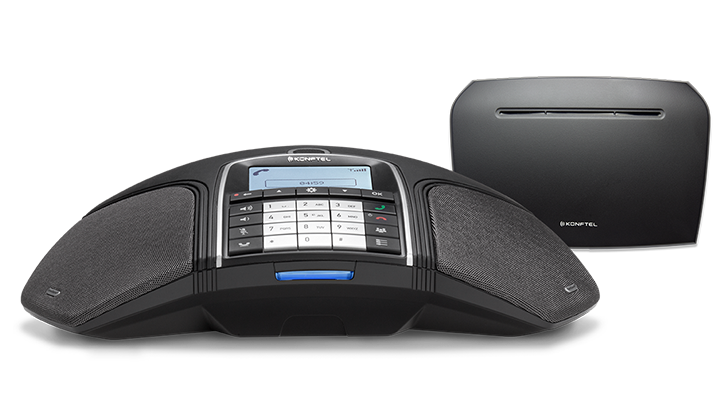 Step 1: Gather information for each user
Each user has a set of credentials that will be needed to configure each device. For each device that you are configuring, obtain the following from the User tab in your OnSIP Admin Portal:
"SIP Address" (Address of Record)
"SIP Password"
"Auth Username"
"Username"
"Domain"
"Outbound Proxy"
You can find this information in the "User" tab, click on User's name the device will be configured to expand boxes, "Phone Configuration" box:

Step 2: Log into your device through a web browser
After you've plugged in your device and connected to your LAN, the first thing you'll need to do is find the IP address of the phone. Press the menu button and then select STATUS > NETWORK to get your IP address.
Enter this IP address into your Internet browser, select 'admin' from the 'Profile' drop-down menu, and enter in the default PIN 1234 to login.
Step 3: Enter your user information from Step 1
Edit Extension
Extension > Username
Authentication User Name > Auth Username
Authentication Password > SIP Password
Display Name > Whatever you'd like
Server > Domain
Save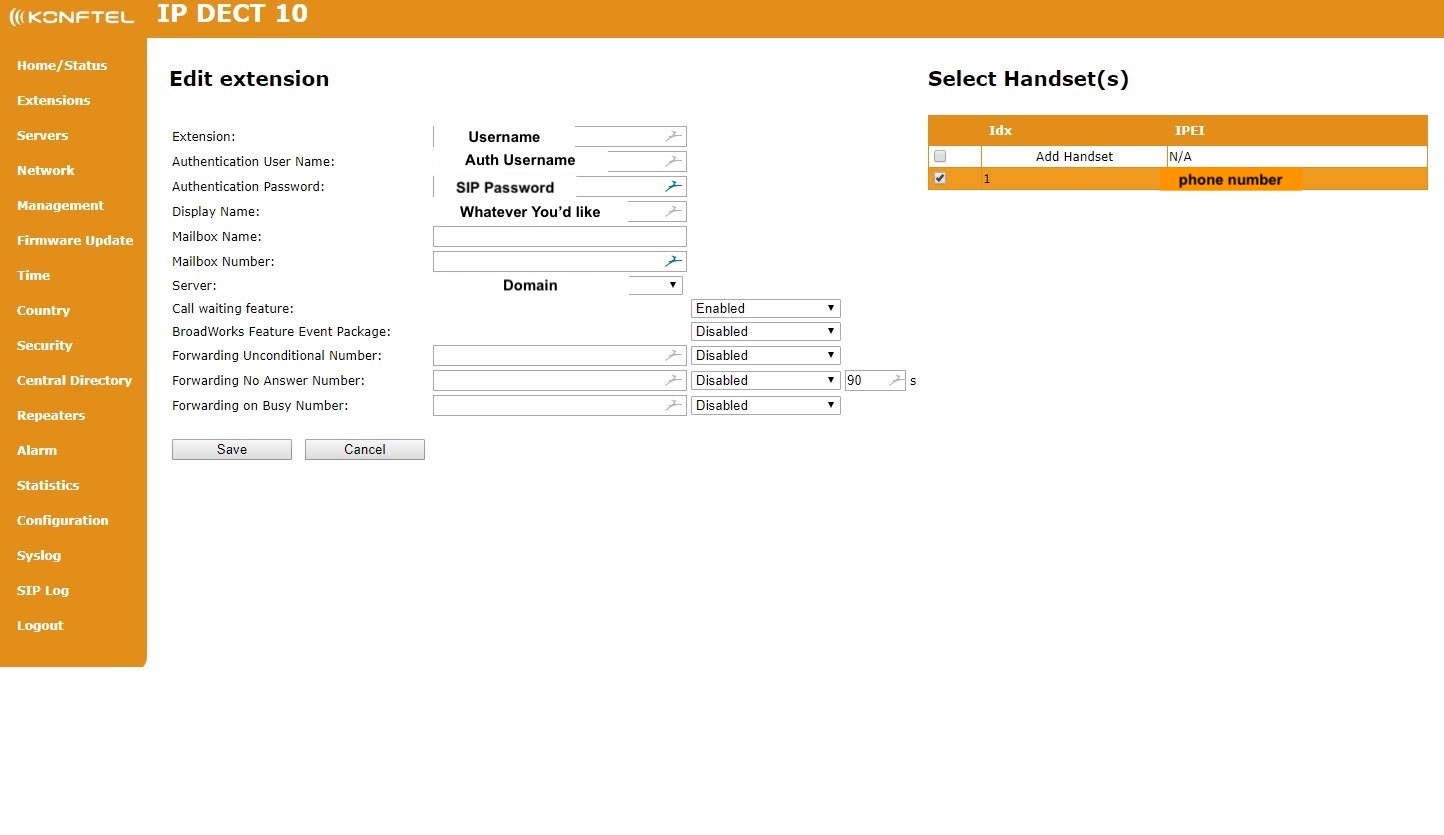 Servers
Server Alias > OnSIP
Registrar > Domain
Outbound Proxy > sip.onsip.com
ReRegistration Time > 3600
SIP Transport > UDP
Signal TCP Source Port > Disable
DTMF Signalling > RFC 2833
Codec Priority > G711a, G711u, G722, G726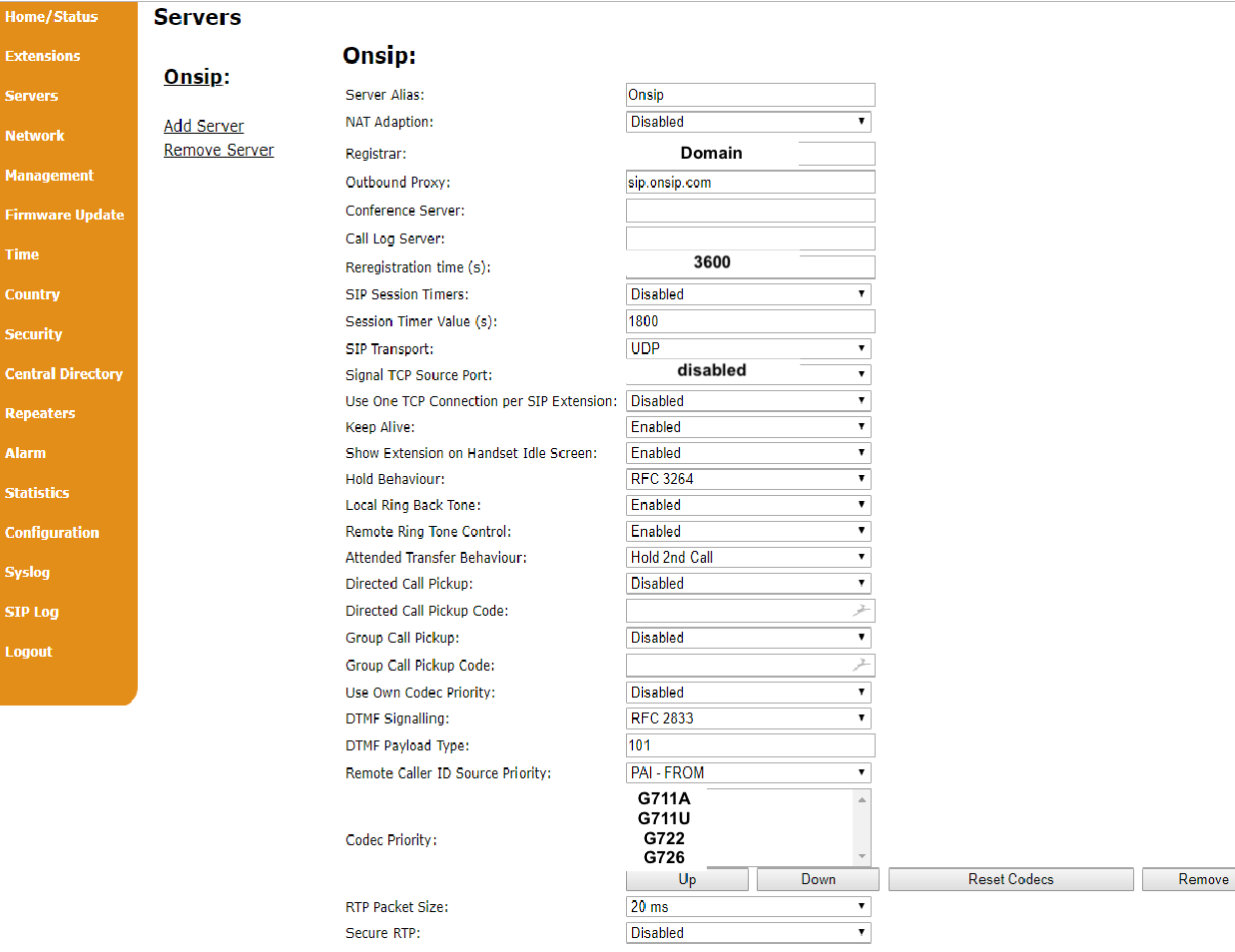 Your Line Status will read: Registered and your User in User tab of OnSIP Admin Portal will show "Online"
Added October 2019