Make: Netgear
Model: Prosafe FVS318G
Date Tested: 10/21/2011
Firmware Tested: V 3.0.7-34
Please be sure to disable the SIP ALG under "Security">"Firewall">"Advanced".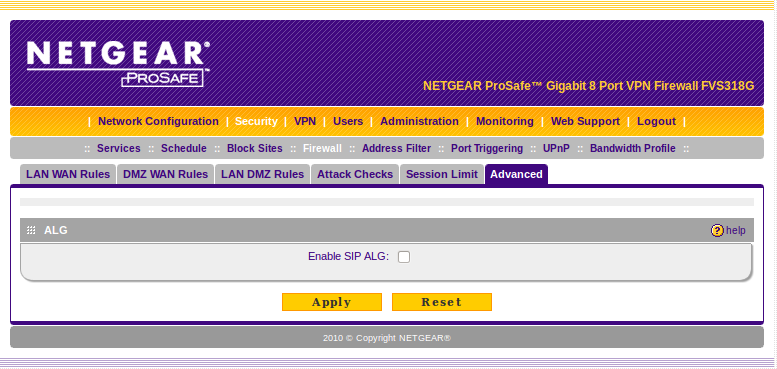 NOTE: The information provided above is from another OnSIP customer offering these settings for other customers with a similar device. OnSIP does not sell nor monitor equipment and/or it's firmware updates/etc. The settings of routers can change and are out of the control of OnSIP. For best results, reach out to the manufacturer directly.
---
Optimize your network for business VoIP with the right router