Faxing Over VoIP
OnSIP believes in 100% customer satisfaction.  To that end, we want to be up-front with our customers and tell them that we do not recommend VoIP, any VoIP carrier, for faxing today.  There is no Tech Support for troubleshooting faxing issues.
Our experience is that of our customers faxing over OnSIP, half of them experience no issues whatsoever, while it is a completely frustrating experience for the other half.
The difference appears to be in the sensitivity of the analog fax device itself.  The more sensitive devices cannot handle any irregularity in the stream and end the call too early.
We, in no way block faxes and our customers are free to attempt to send and receive faxes over our network.  For best results use an un-compressed codec like G.711 (ulaw/alaw).
ATA Devices
Here are the two setting changes that seem to work with Grandstream HTxxx ATA devices for faxing:
Fax Mode: set to passthrough
Re-INVITE After Fax Tone Detected: set to disabled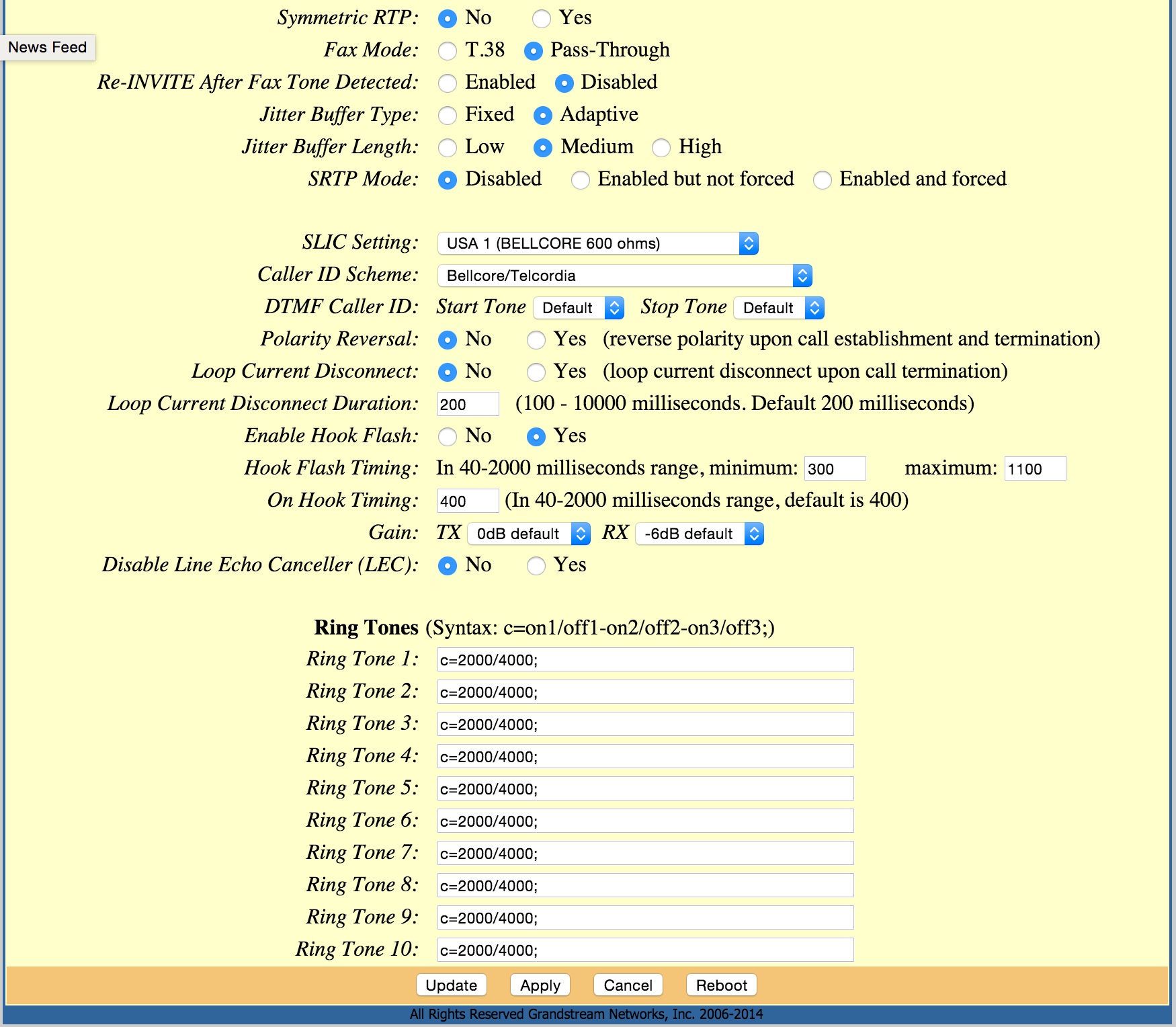 Created May 2015
Edited Feb 2019