Device Configuration
The information below is based on using firmware version 2.3
Step 1: Gather information for each user
Each user has a set of credentials which will be needed to configure each device. For each device that you are configuring, obtain the following:
"SIP Address" (Address of Record)
"SIP Password"
"Auth Username"
"Username"
"Domain"
"Outbound Proxy"
You can find this information in the "User" tab, click on User's name the device will be configured to expand boxes, "Phone Configuration" box:

Step 2: Log into your device through a web browser
Step 3: Enter your user information from Step 1
VoIP Line Properties / Line 1 / Protocol Tab / SIP Section
SIP User Name > "Username"
SIP Display Name > Whatever you would like displayed
SIP Domain Name > "Domain"
Authentication User Name > "Auth Username"
Authentication Password > "SIP Password"
Proxy Vendor > "Cisco"
Proxy Address > "Domain"
Outbound Proxy Address > "Outbound Proxy"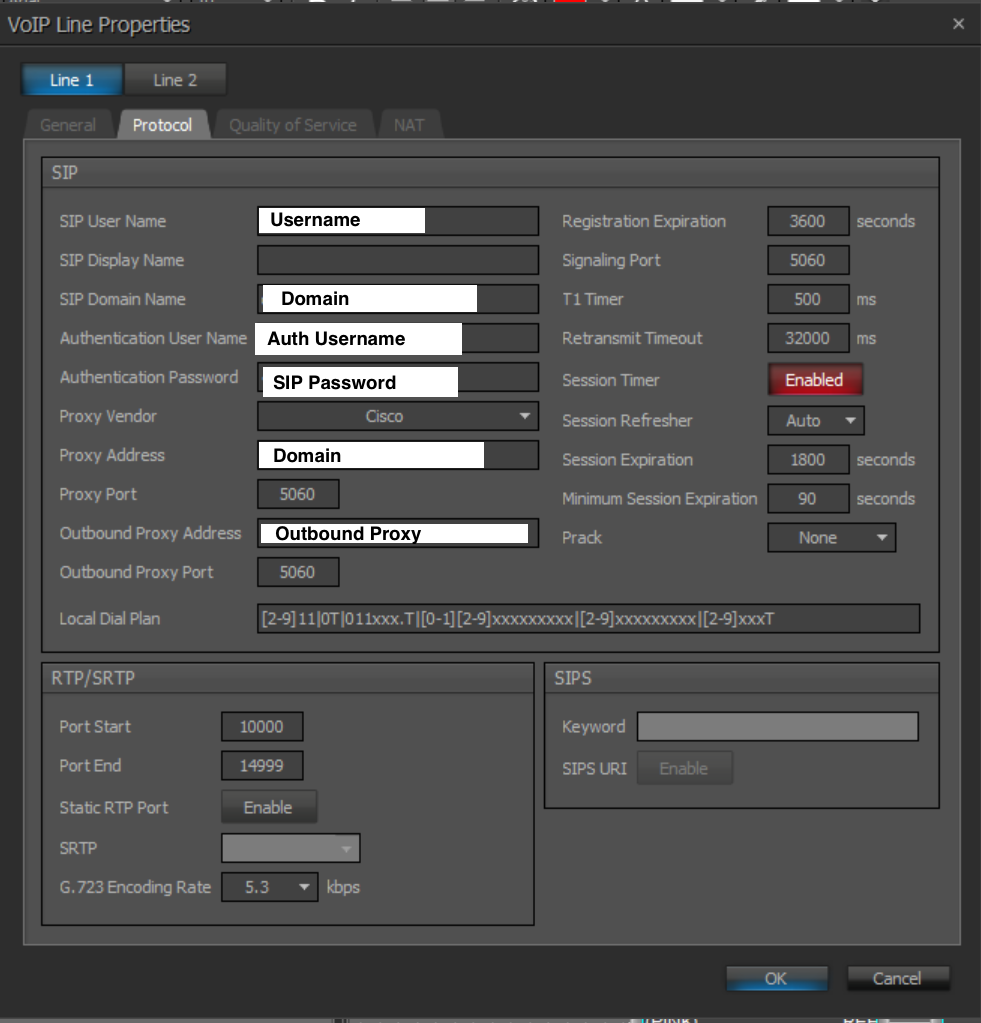 Click the "ok" button at bottom of page, save and restart device.
Step 4: Confirm that your device is registered.
In the Admin Portal, click on the "Users" tab. You will see a green "online" notation next to each user with a registered device. 
Added July 2015
---
See our top business VoIP phone recommendations