Step 1: Gather information for each user.
Each user has a set of credentials which will be needed to configure each phone. For each phone that you are configuring, obtain the following:
"SIP Address" (Address of Record)
"SIP Password"
"Auth Username"
"Username"
"Proxy/Domain"
You can find this information in the user detail pages under the Users tab in the Phone Configuration section.

Step 2: Log into your Htek phone through a web browser.
When your phone is powered on and connected to your LAN, use a browser to navigate to the IP address of your phone. Simply enter the IP address into your web browser as you would for any website. You can locate your phone's IP address by pressing "Menu" > "Status" > "Network".  The factory default username and password is both 'admin'.
Step 3. Enter your user information from Step 1.
Account
Account Active > Select >"Yes"
Primary SIP Server > "Proxy/Domain"
Outbound Proxy > "sip.onsip.com"
SIP User ID > "Username"
Authenticate ID > "Auth Username"
Authenticate Password > "SIP Password"
Name > Your choice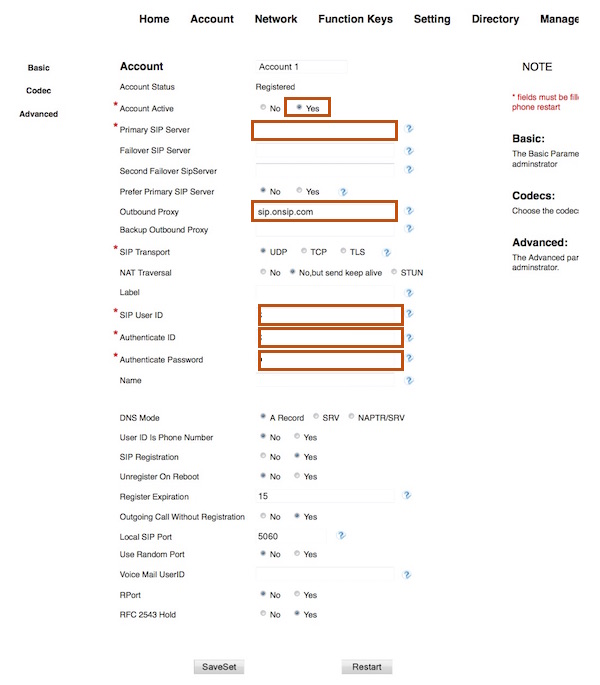 Updated July 2015