Created September 2015
Mikrotik SIP ALG is called a SIP Helper and is located under /IP>Firewall>Service ports
To disable, run this command from the terminal:
/ip firewall service-port disable sip
Or from winbox just navigate to IP>Firewall and then click on the Service Ports tab and disable it through the GUI.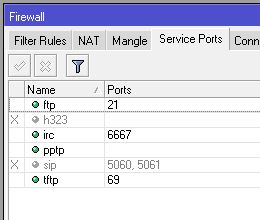 NOTE: The information provided above is from another OnSIP customer offering these settings for other customers with a similar device. OnSIP does not sell nor monitor equipment and/or it's firmware updates/etc. The settings of routers can change and are out of the control of OnSIP. For best results, reach out to the manufacturer directly.
---
Optimize your network for business VoIP with the right router