OnSIP uses outbound proxy and authentication ID in addition to a username and password when connecting to the SIP registrar server. Viking paging products PA-IP, 40-IP, and 40TB-IP can support those features with special software that can be obtained by contacting Viking Support (715-386-8666).
Other products can be special ordered with hardware and software to support the features needed to use OnSIP, contact Viking Sales (715-386-8861) for information.
This device must be manually configured. Do not add MAC Address to Resources.
Step 1: Gather information for each user
Each user has a set of credentials that will be needed to configure each device. For each device that you are configuring, obtain the following from the User tab in your OnSIP Admin Portal:
"SIP Address" (Address of Record)
"SIP Password"
"Auth Username"
"Username"
"Domain"
"Outbound Proxy"
You can find this information in the "User" tab, click on User's name the device will be configured to expand boxes, "Phone Configuration" box:

Step 2: Log into your device
Step 3: Enter your user information from Step 1
In the IP Settings tab:
Set Unit IP Address via > DHCP
Server > Domain
Outbnd Proxy > sip.onsip.com
Authentic ID > Auth Username
Username > Username
Password > SIP Password
Registration Time > 30 is ok, 60 is better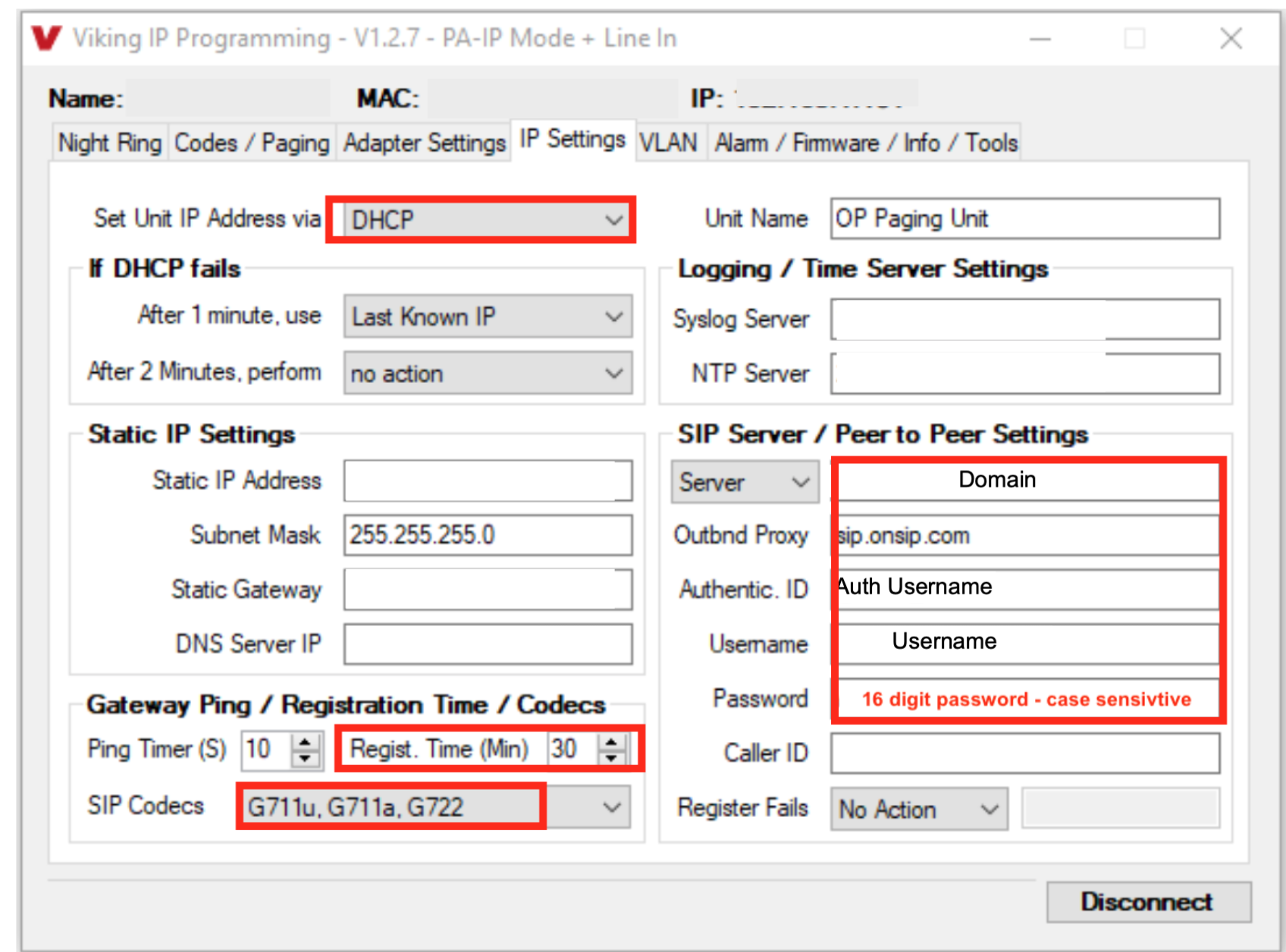 Codec Support :
Calls using PSTN: G711u and G711a
Calls using SIP only: G711u, G711a, and G722
Click Apply, then do an update and reset the device.
Your Line Status will read: Registered and your User in User tab of OnSIP Admin Portal will show "Online"
Created: 04/24/2018
Modified: 06/18/2020