Sophos XG 230 with running SFOS 17.5.8 MR-8 Firmware
The commands are available only in the device console (SSH), so I've attached a screenshot of the settings that were affected (advanced-firewall, ips-settings, and system_modules).
This is the screenshot for the Firewall Network Rule.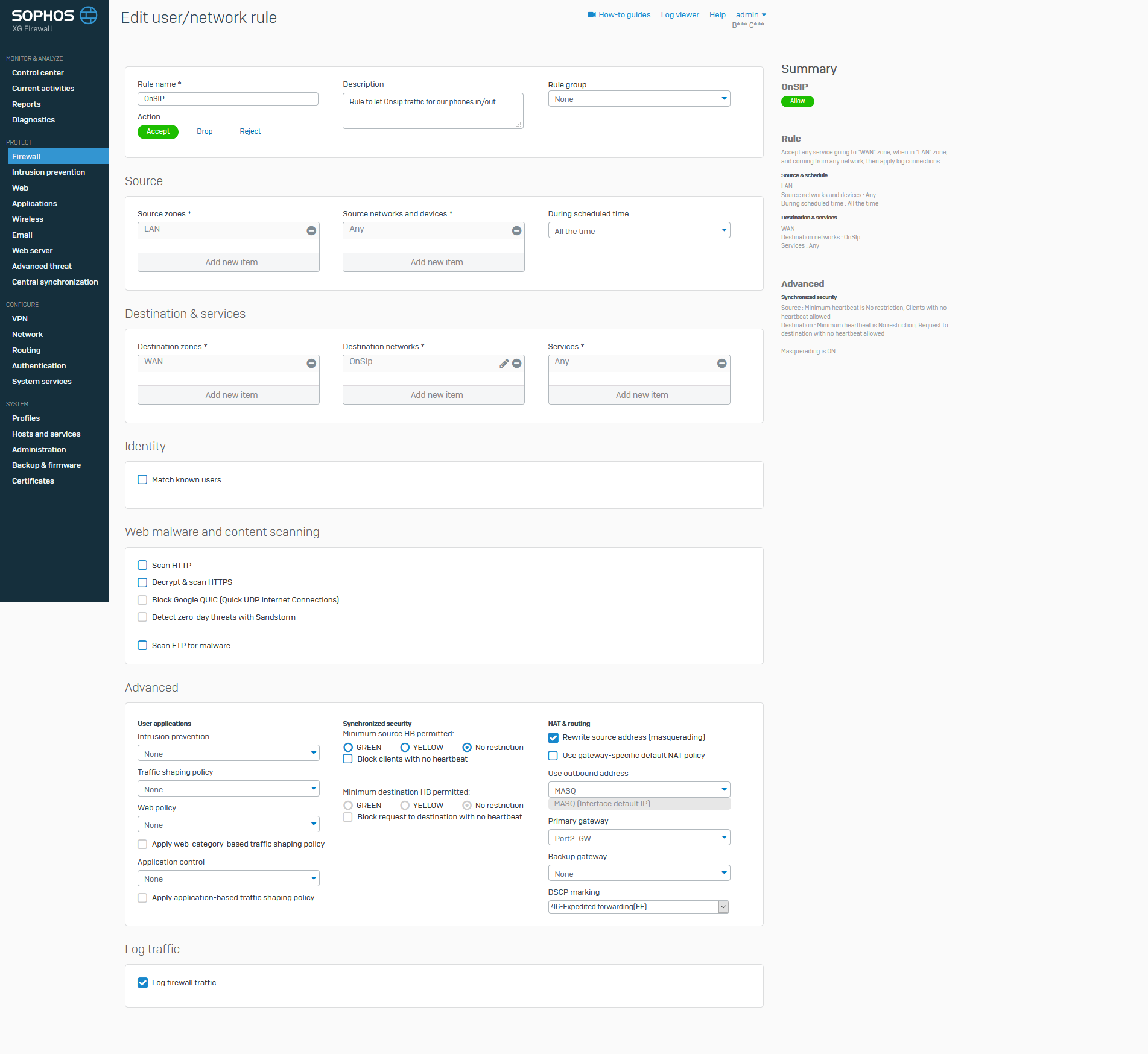 NOTE: The information provided above is from another OnSIP customer offering these settings for other customers with a similar device. OnSIP does not sell nor monitor equipment and/or it's firmware updates/etc. The settings of routers can change and are out of the control of OnSIP. For best results, reach out to the manufacturer directly.
December 2019