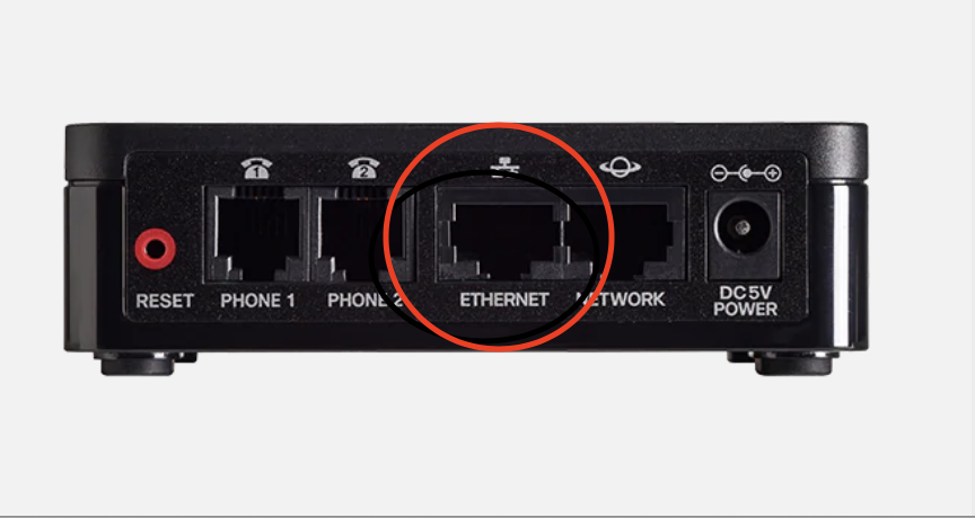 Plug the ATA into your local network from the Network port.

Plug a computer into the ethernet port of the ATA 192

Navigate to 192.168.15.1 (By default this device is routing and has DHCP on for connections with the Ethernet port. This is the only way to access the web interface when defaulted. See below on disabling the router function. )

Log in using admin/admin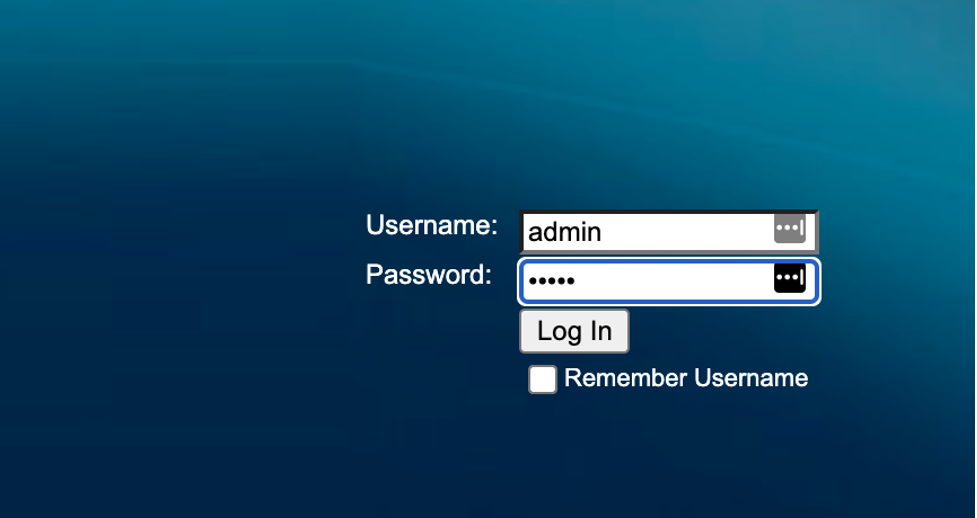 4. Navigate to Administration -> User List and change the password and hit submit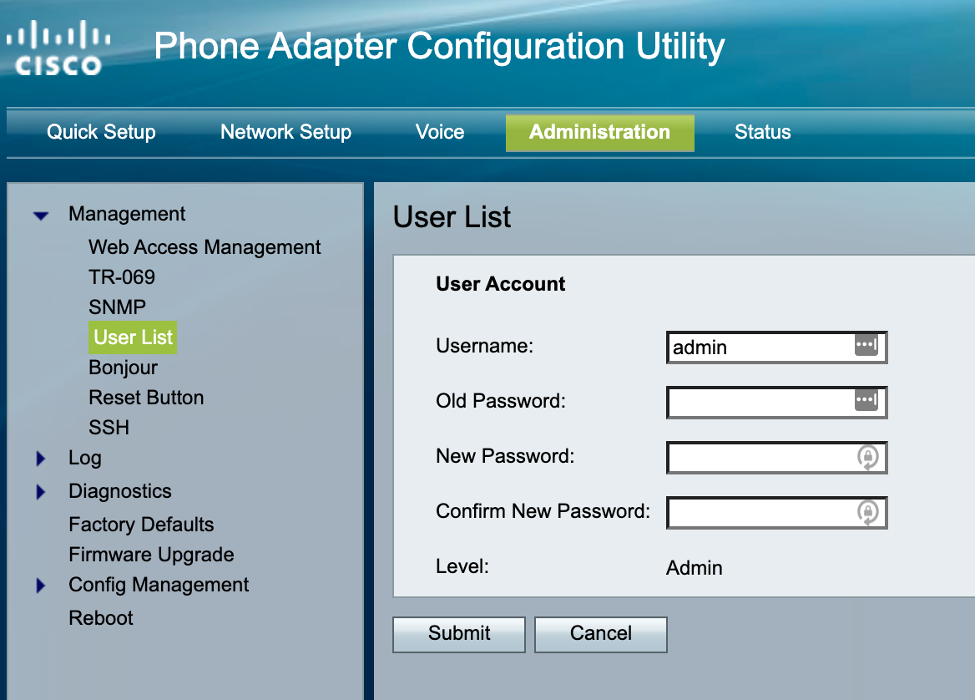 5. Navigate to Web Access Management
6. Change Remote Access to Enabled and hit Submit. You may now disconnect from the device and reach it via the web page.
7. If you are unsure what the IP address of the ATA is, go to Status -> Network Status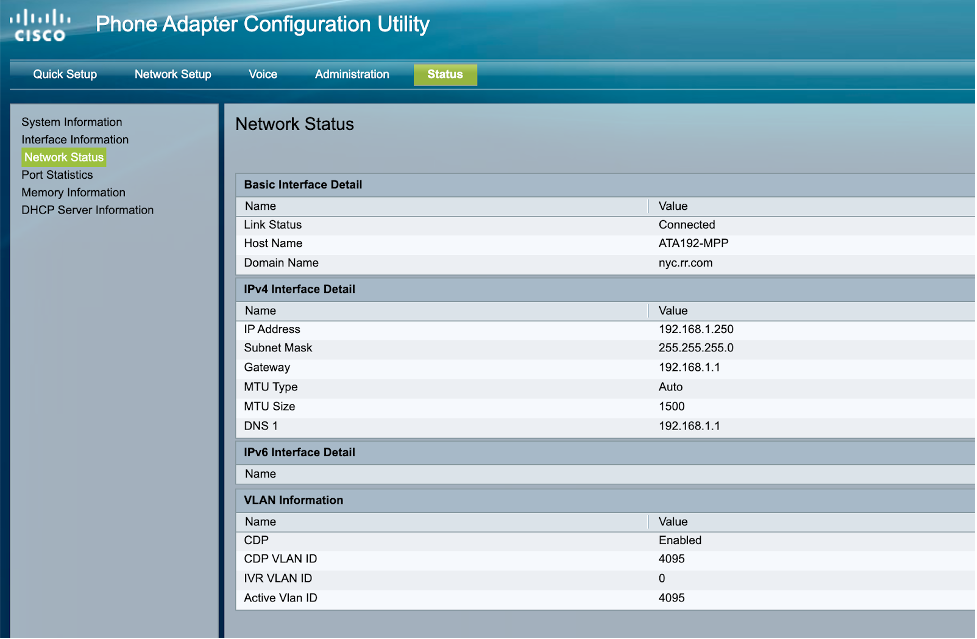 8. Login with the new password
9.Go to Voice -> Provisioning
10.Replace the Profile rule with http://boot.onsip.com and hit Submit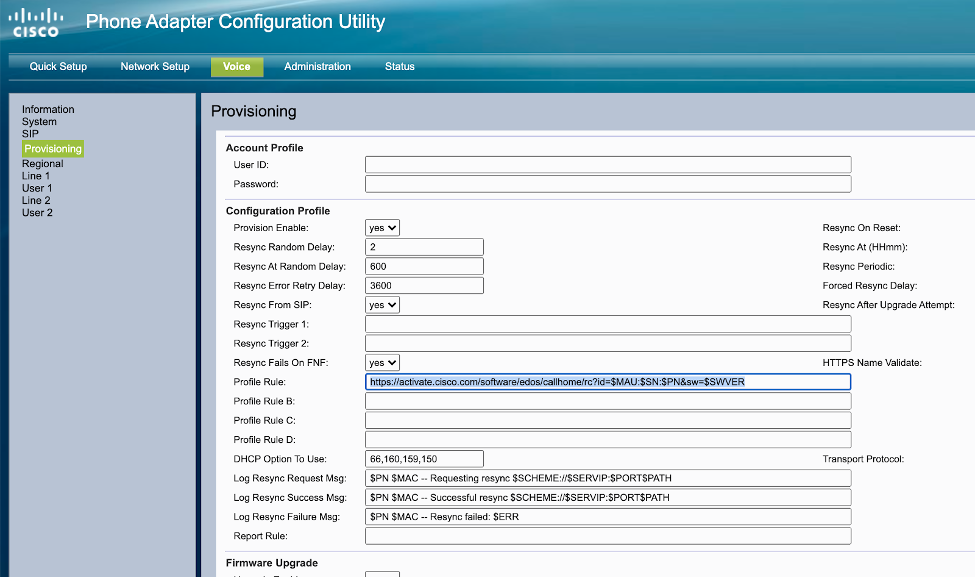 The Page will refresh but the device will not yet be registered.
From here the phone will go to our provisioning server and then download the configuration and if it needs to upgrade the firmware it will do so. The whole process may take a few minutes.
Your phone will be registered and ready for use when the LED lights are solid or when Voice -> Information shows the lines are registered.

To turn off the routing feature, which is necessary if another SIP device is used in conjunction with the Ethernet port, navigate to Network Setup, and change the Networking Service to Bridge and hit Submit.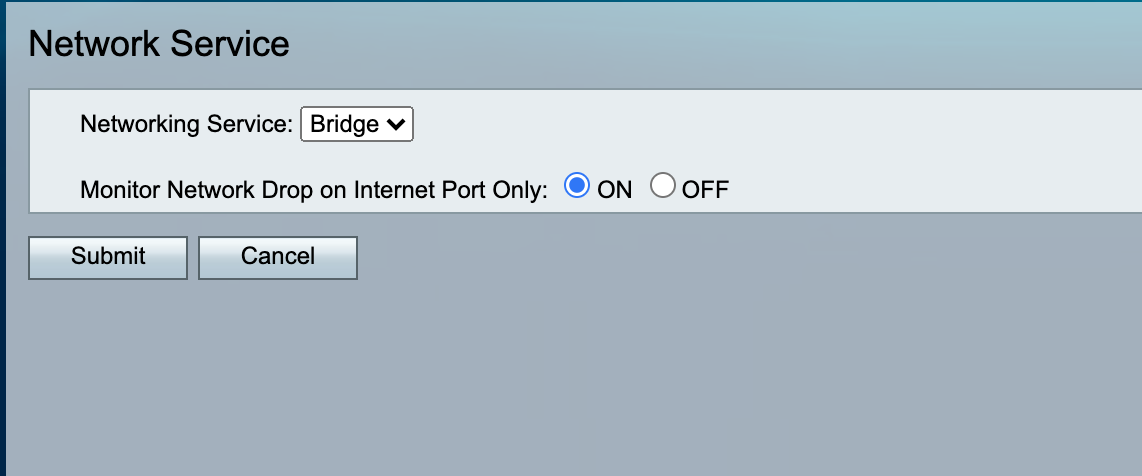 Added: December 2020