Overview
Have you found that after your Polycom VVX has rebooted, intentionally or not, you're now missing the "EZ Transfer", "More" and "Blind" buttons? Polycom has recently rolled out a firmware update, 5.4.0, that removed the "More" option, moved the "Blind transfer" button and as a result of the latter, the "EZ Transfer" button has also been removed. OnSIP can not simply "roll back" the firmware update; it's needed to correct other issues and for future Polycom models.
The following will help guide you through the steps to find the feature you need.
Easy Transfer
The updated firmware from Polycom has removed the label formerly used for "EZ Transfer". The label now simply reads "Transfer". If Easy Transfer is enabled on a customer's account under Resources tab for the Phone, the "EZ Transfer" feature is available and functions the same as it had historically. To perform "EZ Transfer":
Depress "Transfer" button and enter extension
Screen flashes quickly denoting the call is being sent via "blind transfer"
Note: Attended Transfer (first announcing call to User then sending call to them), is not available on phones configured with Easy Transfer.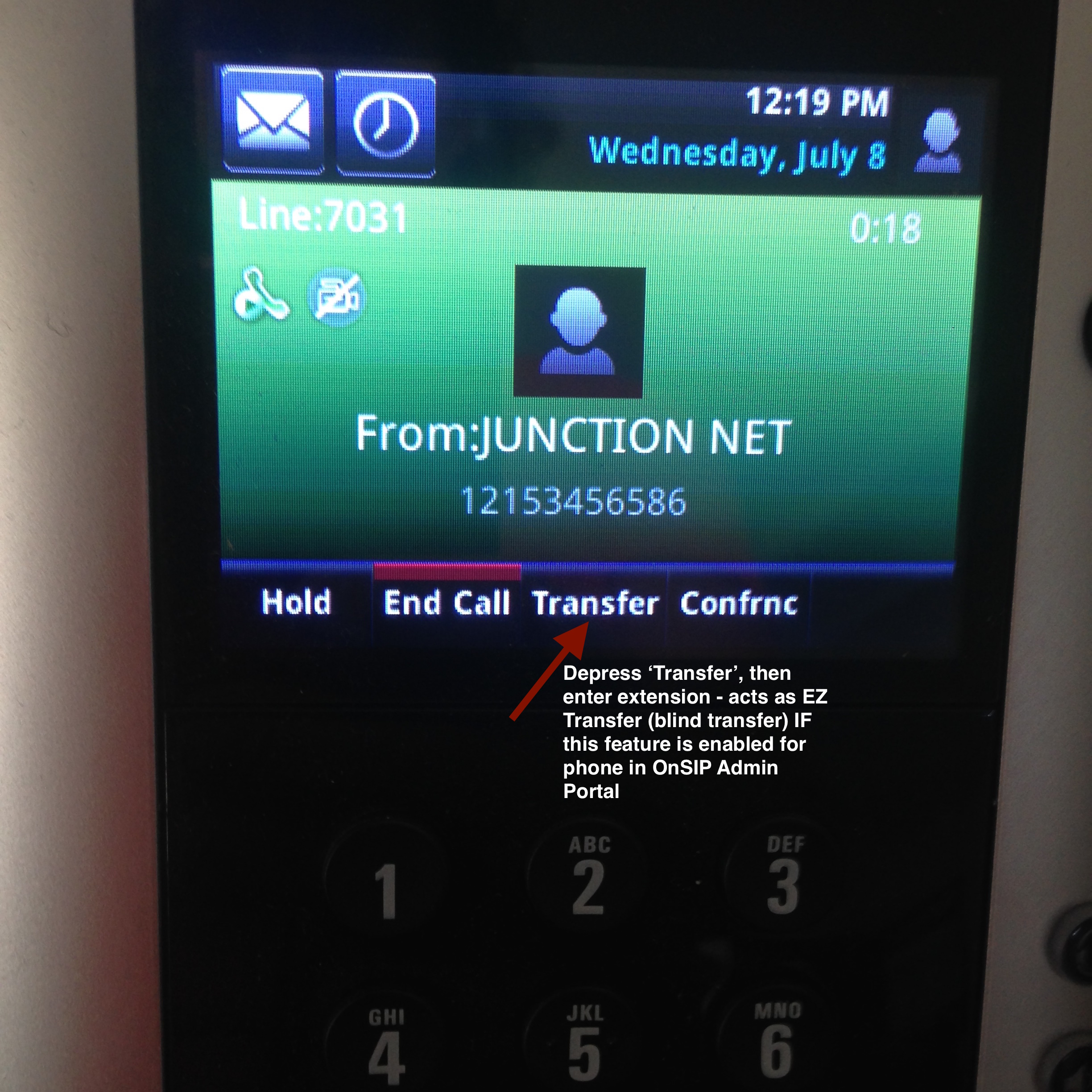 Attended Transfer
Attended transfers work just as they had historically, by depressing "Transfer" and entering extension, announcing call to end user, "Transfer" button again (or "Send") to send call to end user. Easy Transfer is not enabled for phones in this option.
In the event you need to perform a blind transfer to a voice mailbox or a User who's on a call or does not want the call you answered, the following steps will accomplish this request:
Depress "Transfer" button and hold it for about 1 second until screen changes
Select "Blind" option from the two listed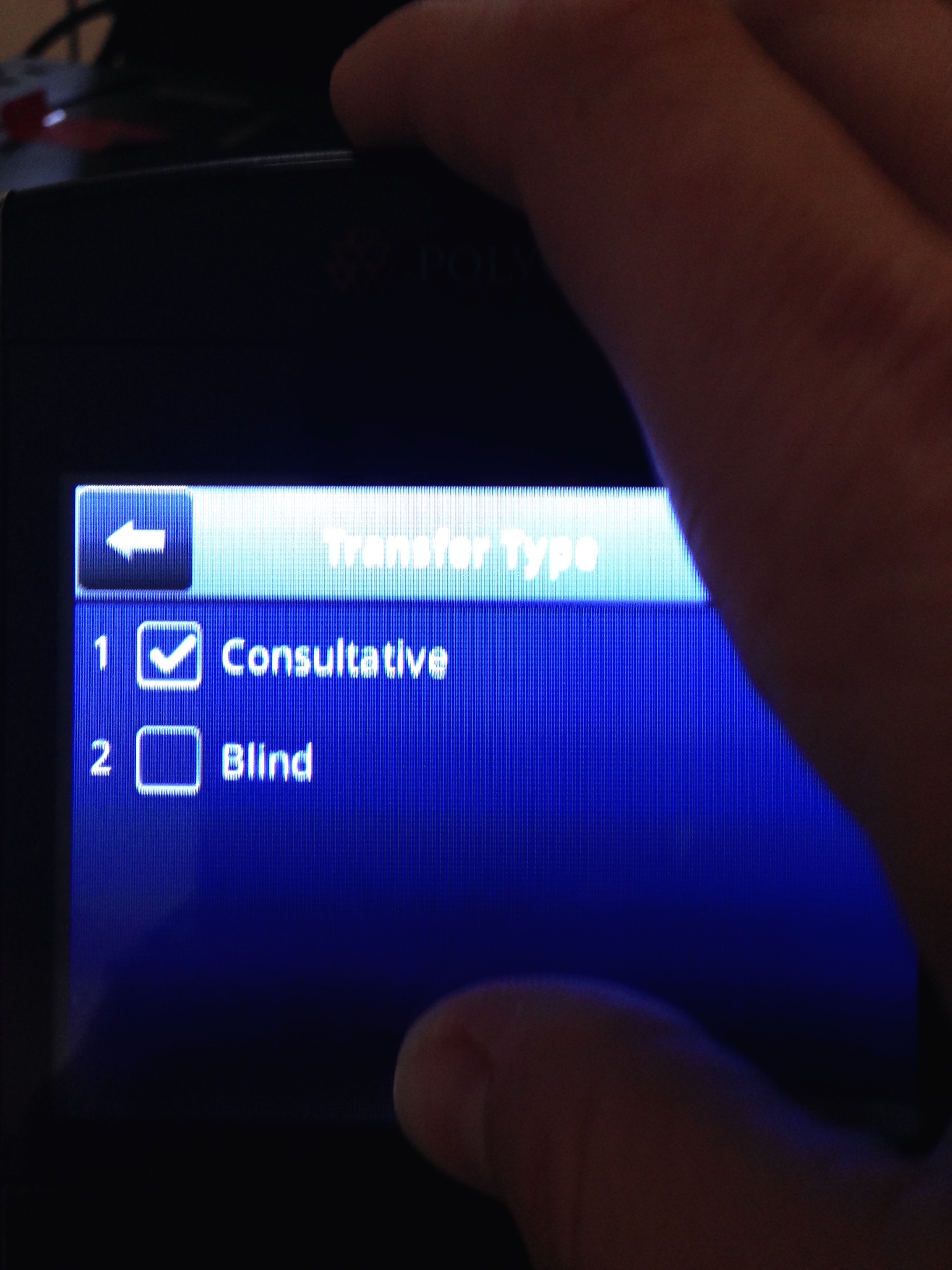 Enter extension of User or voicemail box you're sending call
Call will leave your phone and go to the destination entered
Blind Transfer Using BLF Keys
You'd like to transfer a call to a user configured as a BLF on your phone. To get back to the home page, do the following:
VVX500
Depress "Transfer" button quickly and a new screen is displayed
Depress the "1" that is displayed next to the phone handset at top of screen (see image)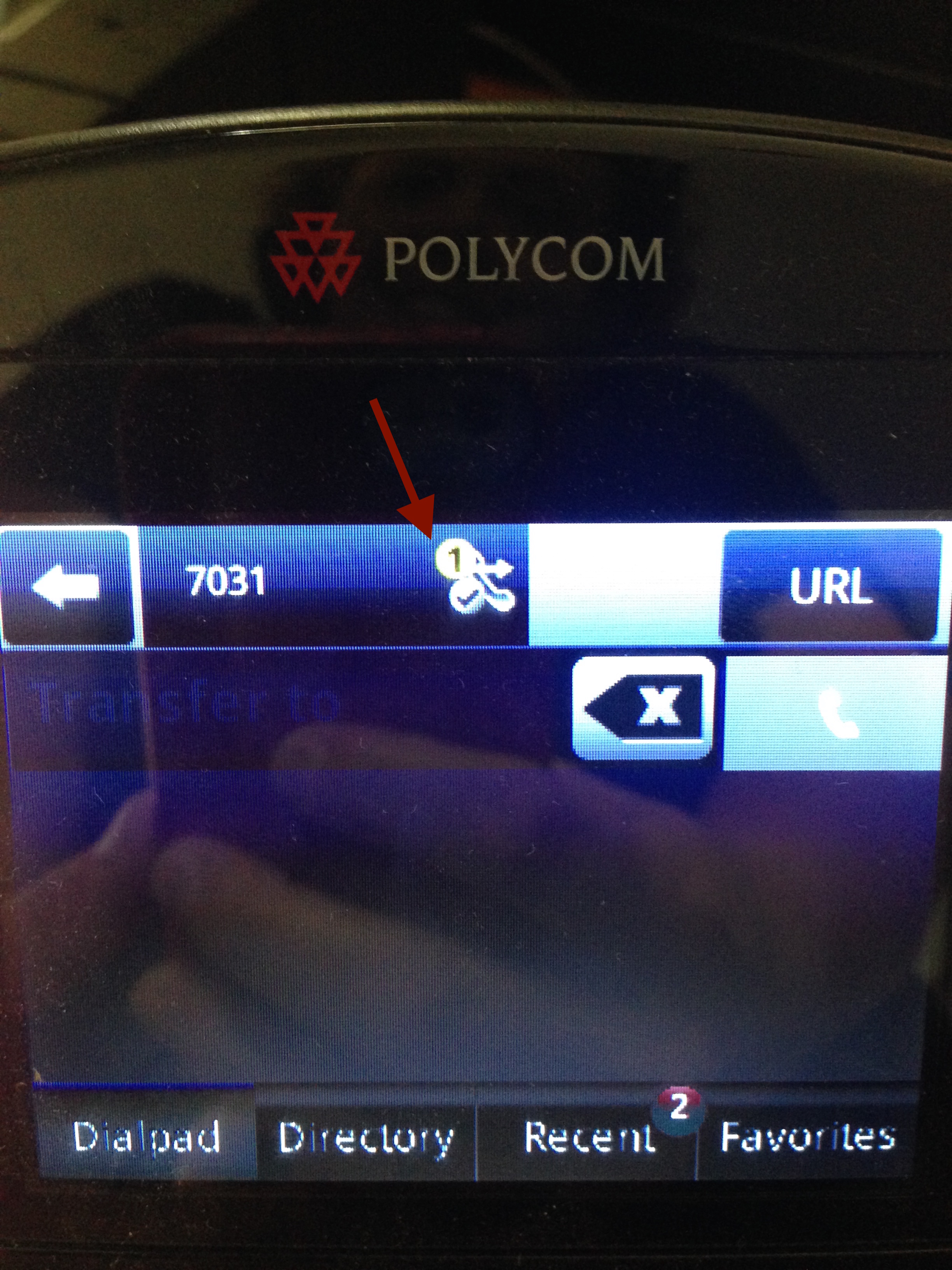 You now have the ability to depress any of your Users configured as BLF Lines on your phone to send the call as a "Blind transfer" (see image)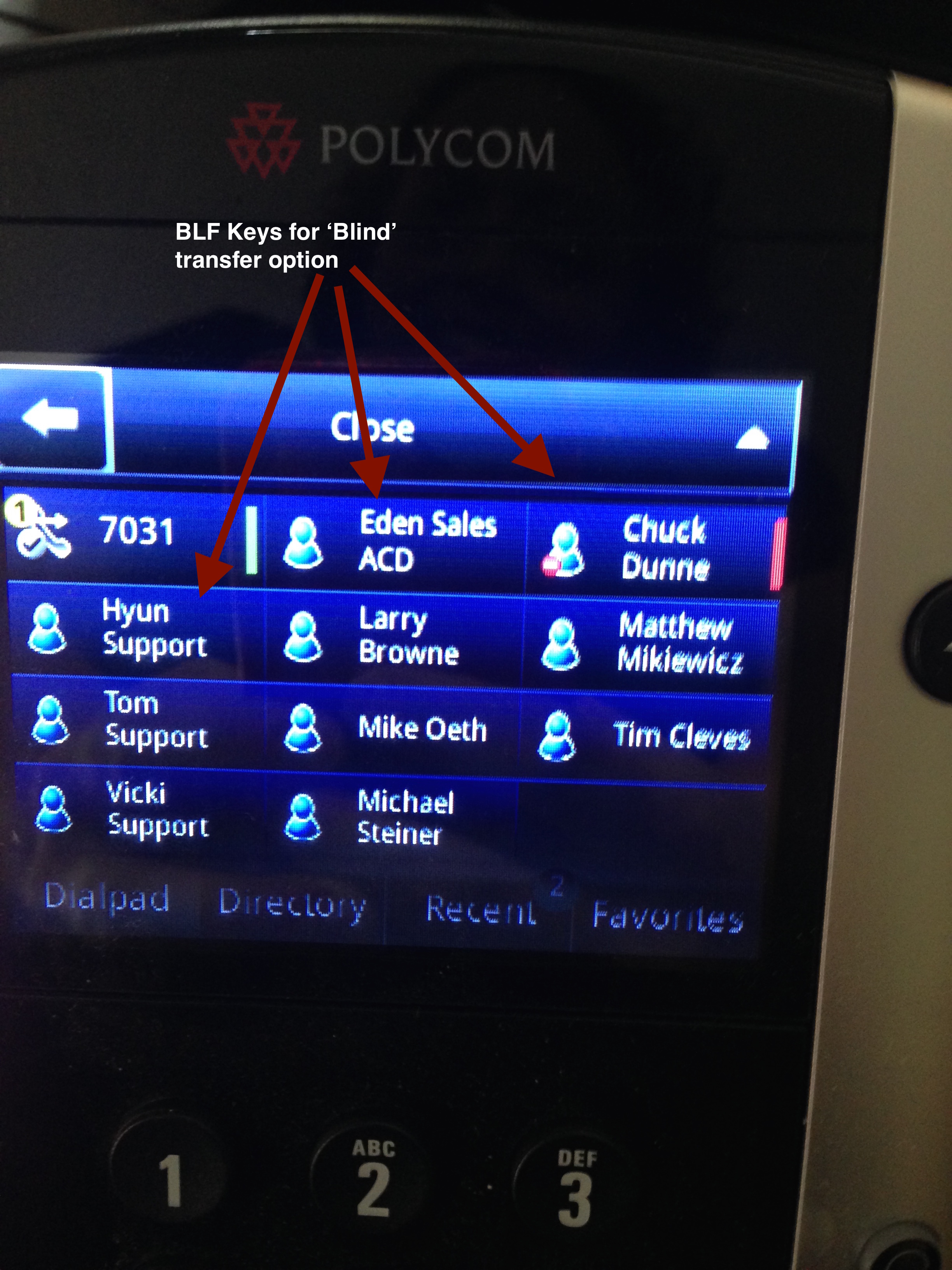 VVX400
Depress "Transfer" softkey and hold until a new screen is displayed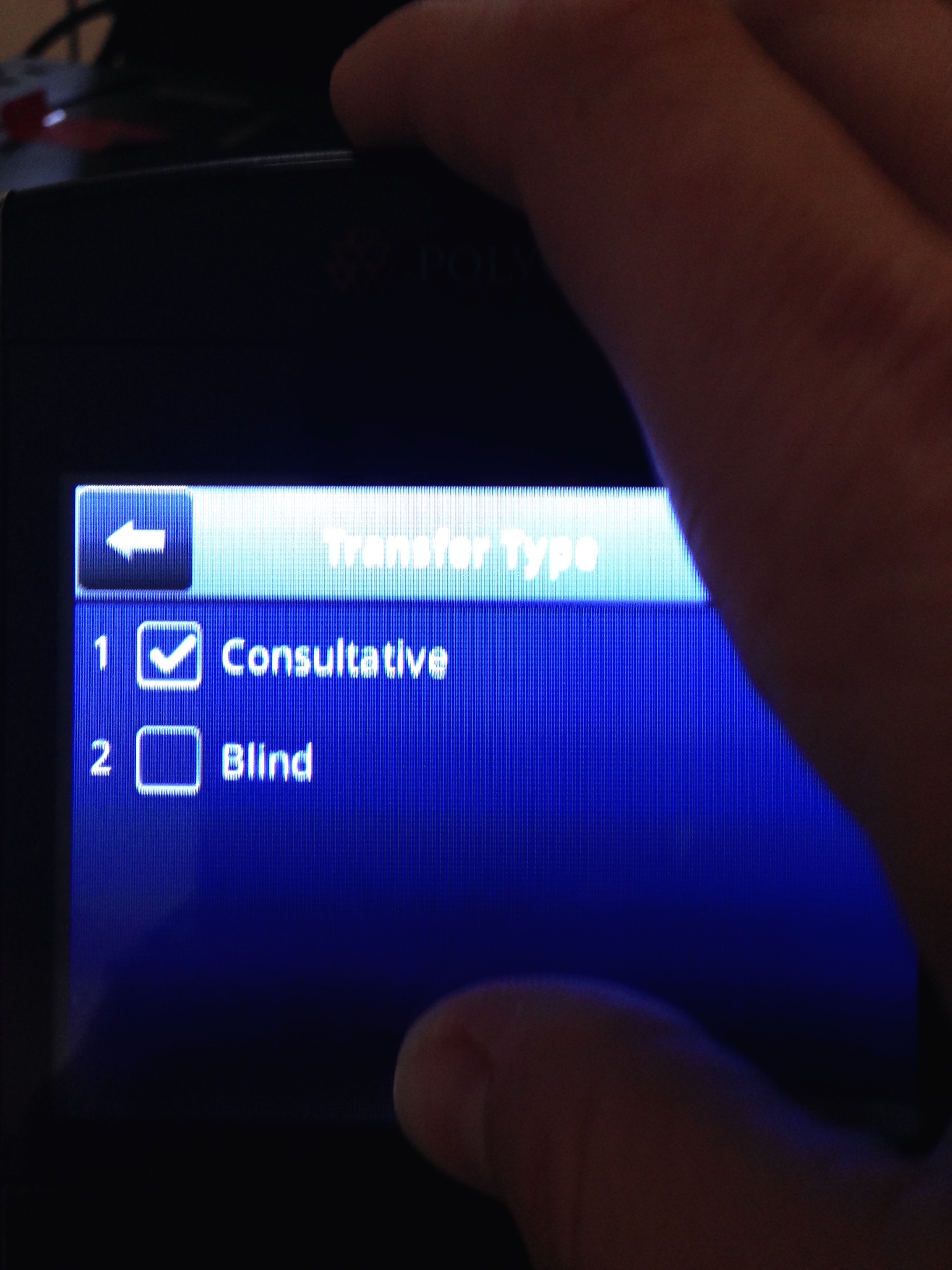 Using arrow keys, arrow down and then depress "Select" softkey to select "Blind" option
In new screen enter extension and call will leave your phone
Updated July 2015
---
See our top business VoIP phone recommendations