We will stay in touch with you ONLY via the email address associated with your account's main contact (typically, this is the same person as the "Account Administrator").
When signing up for an OnSIP account, the user that has Account Admin access (typically the person creating the account) will be prompted to list a valid email address as part of the account's contact information. Your account's main contact information can be viewed or edited by the OnSIP admin from the OnSIP Web App (app.onsip.com).
Once logged into the OnSIP Web App go to the User's Profile drop down located in the top right corner, click on Account & Payments, under the Account Settings click on Billing Contact Info.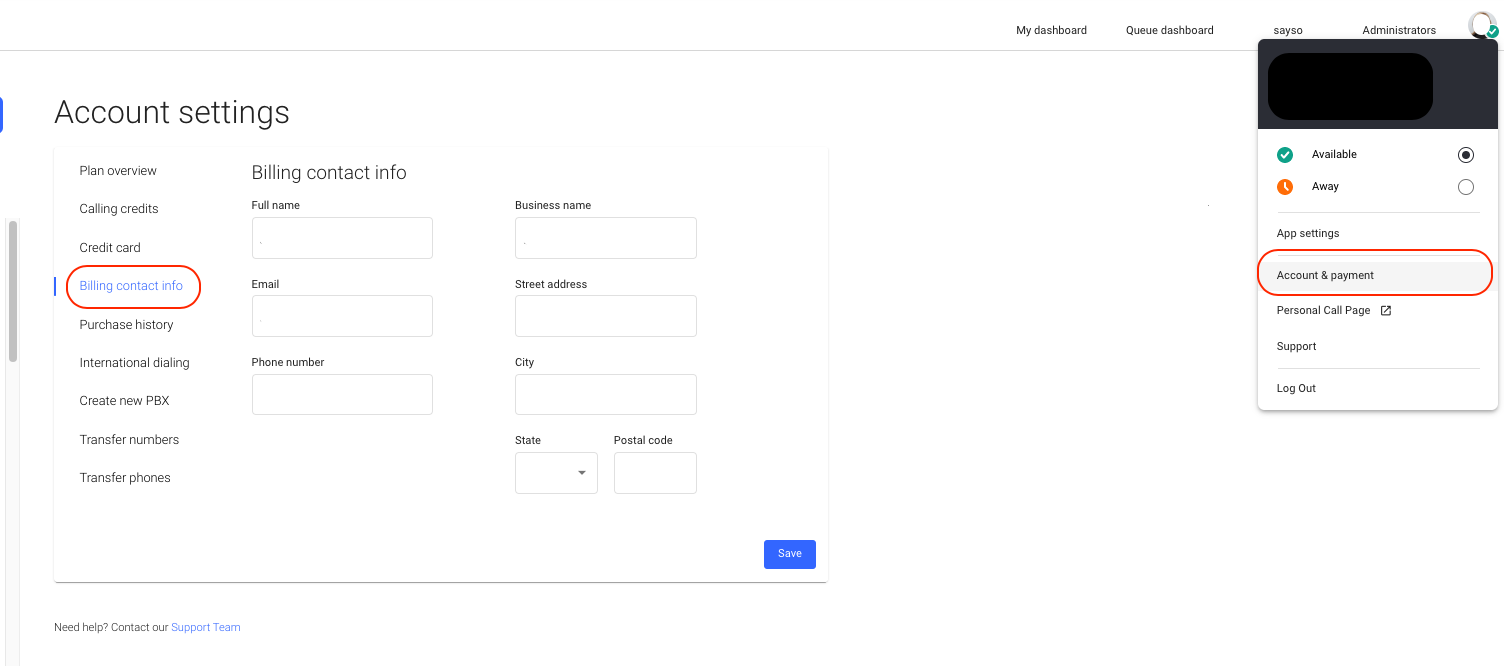 We will email this particular address for account-related issues, including:
Auto-Refill receipts
Negative Balance Reports
DID requests
Credit Card transaction receipts
Emails informing you of credit card transactions that have been declined
Please make sure that the email address you choose to put on file with us is one that you check frequently, as this is how we will contact you regarding issues relating to the status of your OnSIP account.